When my wife and I walk past the home of Daniel Tiger, we sometimes hear chickens—could be along the side of the building or perhaps the backyard. Today, we saw one of them pecking about the frontage. I pulled out iPhone 13 Pro for some fast shots—and, of course, the bird repeatedly turned back-to as I clicked the electronic shutter.
The Featured Image is one two usable head-in-view portraits. Vitals: f/2.8, ISO 100, 1/122 sec, 77mm; 9:46 a.m. PDT. The telephoto range of the third lens is a welcome change over earlier models' 52mm. Before going out, in camera settings, I flipped the switch enabling Apple ProRAW, expecting that would be the format for today's captures. Nope. Unbeknownst to me, the user must tap RAW on the touchscreen to truly turn on the feature. Frak.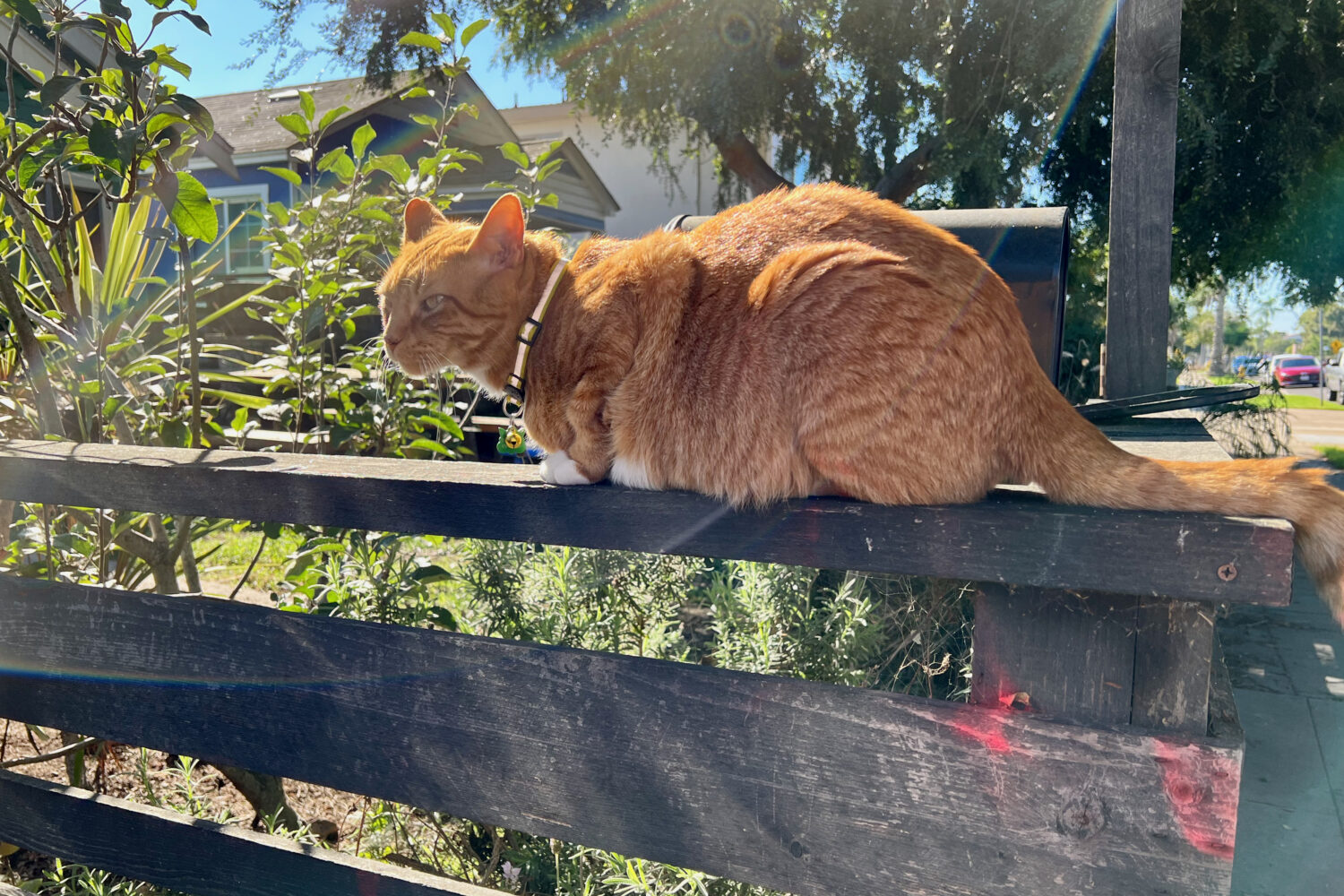 While I sought the birds-eye-view, so to speak, Daniel Tiger hopped his fence and visited Annie. After the recent unexplainable disappearance of the Tuxedo named Kitty, I have started shooting new photos of some of the neighborhood furballs. We take them for granted, seeing some of them so regularly. Daniel Tiger is good example—three, four times a week at least. He was profiled in my "Cats of University Heights" series during May 2017.
Vitals, also from the 13 Pro: f/1.5, ISO 50, 1/820 sec, 26mm; 9:46 a.m.