Feel free to call me cruel, but gloating is not my intention so, please, don't assign such motivation. The Christmas Day forecast for much of Southern California is unseasonably warm. Predicted San Diego weather is 25 Celsius (77 Fahrenheit) and 23 C (73 F) on both the preceding and following days. Break out T-shirt and shorts for summer remembrance.
Meanwhile, much of the rest of the country expects something colder, which already creeps Eastward. As I write, it's -17 C (2 F) in Amarillo. Texas! Oh, that's before the wind chill. For Christmas, randomly-selected highs: Atlanta, Ga., 1 C (34 F); Nashville, Tenn., -2 C (28 F); Newark, NJ, -3 C (27 F); Ocala, Fla., 7 C (45 F); Raleigh, NC, 2 C (35 F). For more of a sense of what's more typical, for the cities, respectively, the following Sunday forecast: 19 C (66 F); 17 C (62 F); 15 C (59 F); 26 C (79 F); 22 C (71 F).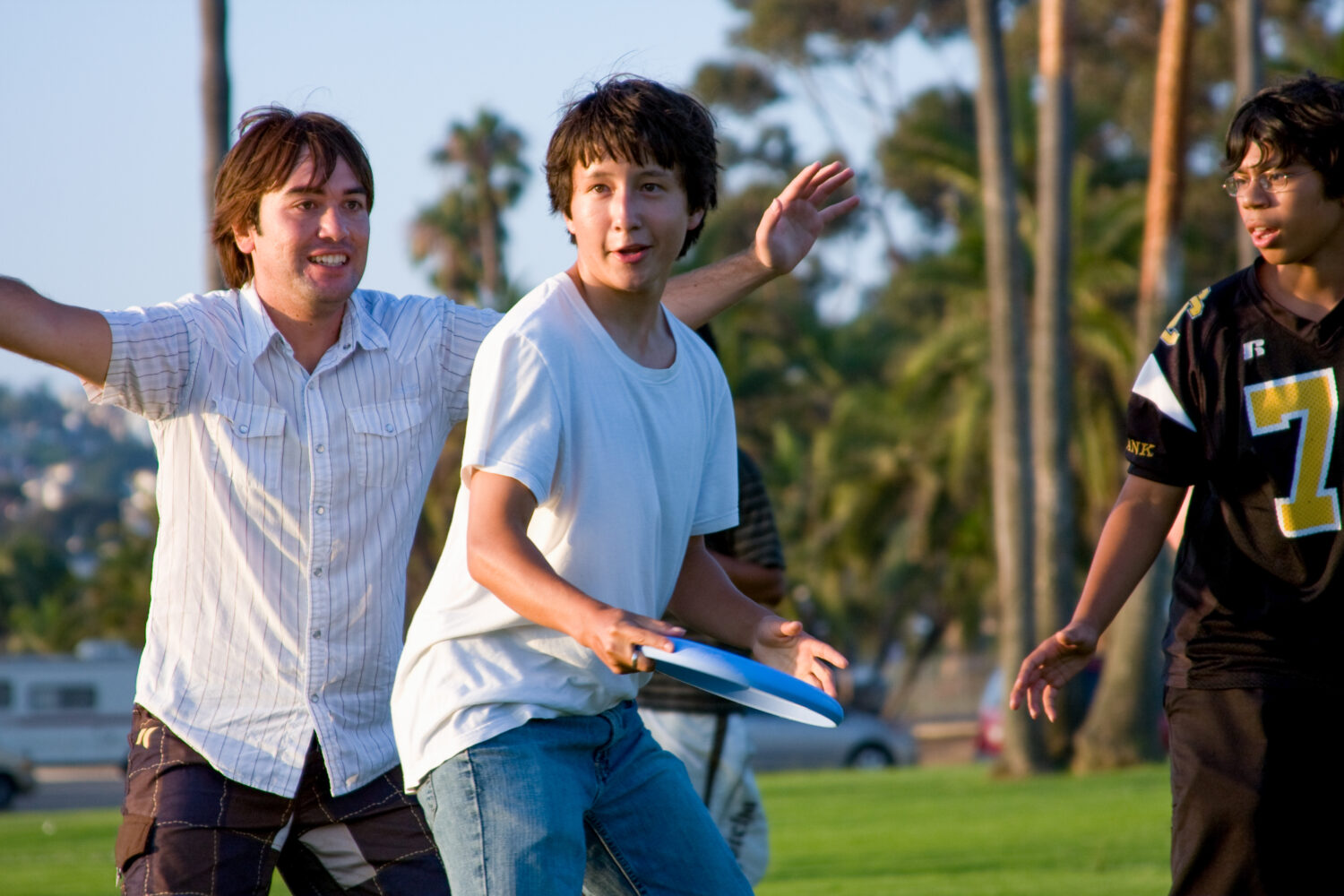 The news media is all fear-frenzying about another so-called bomb cyclone, which is being referred to as a once in a generation event. Break out the violins and distribute the hankies so that we can all just cry about the bad weather. Sure cold is spreading across a portion of the country but nothing like the deep freeze that the doomsayers make out to be something like that in film "The Day After Tomorrow".
For anyone in the chilly zone longing for summer or in SoCal feeling like the season returned, I offer the Featured Image and companion, which come from a set shot on July 25, 2008 during a church-sponsored family bonfire at Mission Bay Park. The teens play frisbee football. Both moments come from Canon EOS 40D and EF 28-135mm f/3.5-5.6 IS USM lens. Vitals for both: f/5.6, ISO 200, 1/250 sec, 135mm; 7:06 p.m. PDT. Composed as captured.
If you haven't figured out the title, it plays off Christmas in July.