Redevelopment of the half block where meet El Cajon Blvd and Louisiana Street currently is underway. When iconic Postal Convenience Center abruptly closed in July 2021 after 34 years of operation, I wrongly assumed that the business was another casualty of  SARS-CoV-2(severe acute respiratory syndrome Coronavirus 2)/COVID-19 shutdown mandates. Rather, the place lost its lease, as did Cave of Wonders further down The Boulevard.
In additional to commercial properties along El Cajon, on nearby Louisiana, a small collection of Craftsman homes and cottages were emptied of tenants. All the buildings were destroyed in late April 2022. Welcome to more San Diego urban renewal that could create even more unaffordable housing.
Once a charming, calm block of apartments, cottages, and single-family homes—with character enunciated by swaths of grass and tall trees—Louisiana between Meade and The Boulevard is also location for something more serenity shattering than the corner construction zone.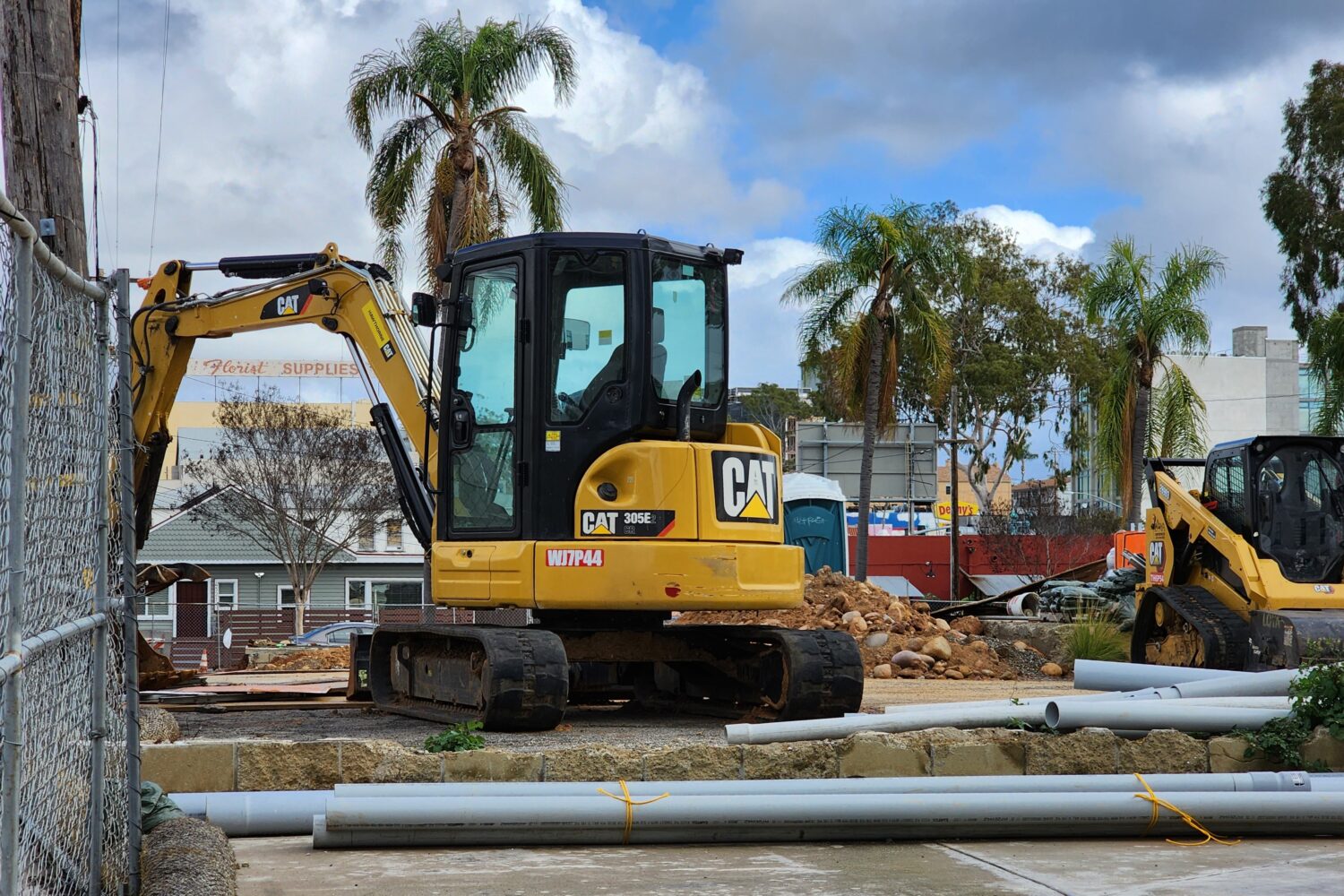 In November of last year, four people overdosed, two of them fatally, inside one of the homes on Louisiana. Few days later, police responded to reports of a break-in at the same residence, which turned into a siege of assault-rifle-toting SWAT and at least one armored  vehicle (among the bazillion others blocking streets).
I don't believe that anyone lives at the place. For weeks, I have seen (mostly white) vans parked outside and men moving to and fro carrying supplies and tools that indicate major renovation is underway. When I walked passed today, there appeared to be no front door.
My feeble connection to the home, during calmer times, is Conrad, who was profiled in my "Cats of University Heights" series on May 8, 2022. I haven't seen him since the cops commandeered the area.
The Featured Image and companion showcase a very different CAT, which wouldn't be shared if not for my past posts about the cops and construction site. Both come from Samsung Galaxy S22 Ultra. I am not doing jumping-jacks of enthusiasm about either shot, which compositions the chain-link fence largely determined.
Vitals for the first: f/18, ISO 12, 1/640 sec, 23mm (film equivalent); 2:15 p.m., today. PST. The other: f/2.4, ISO 40, 1/2000 sec, 70mm (film equivalent); 2:14 p.m.