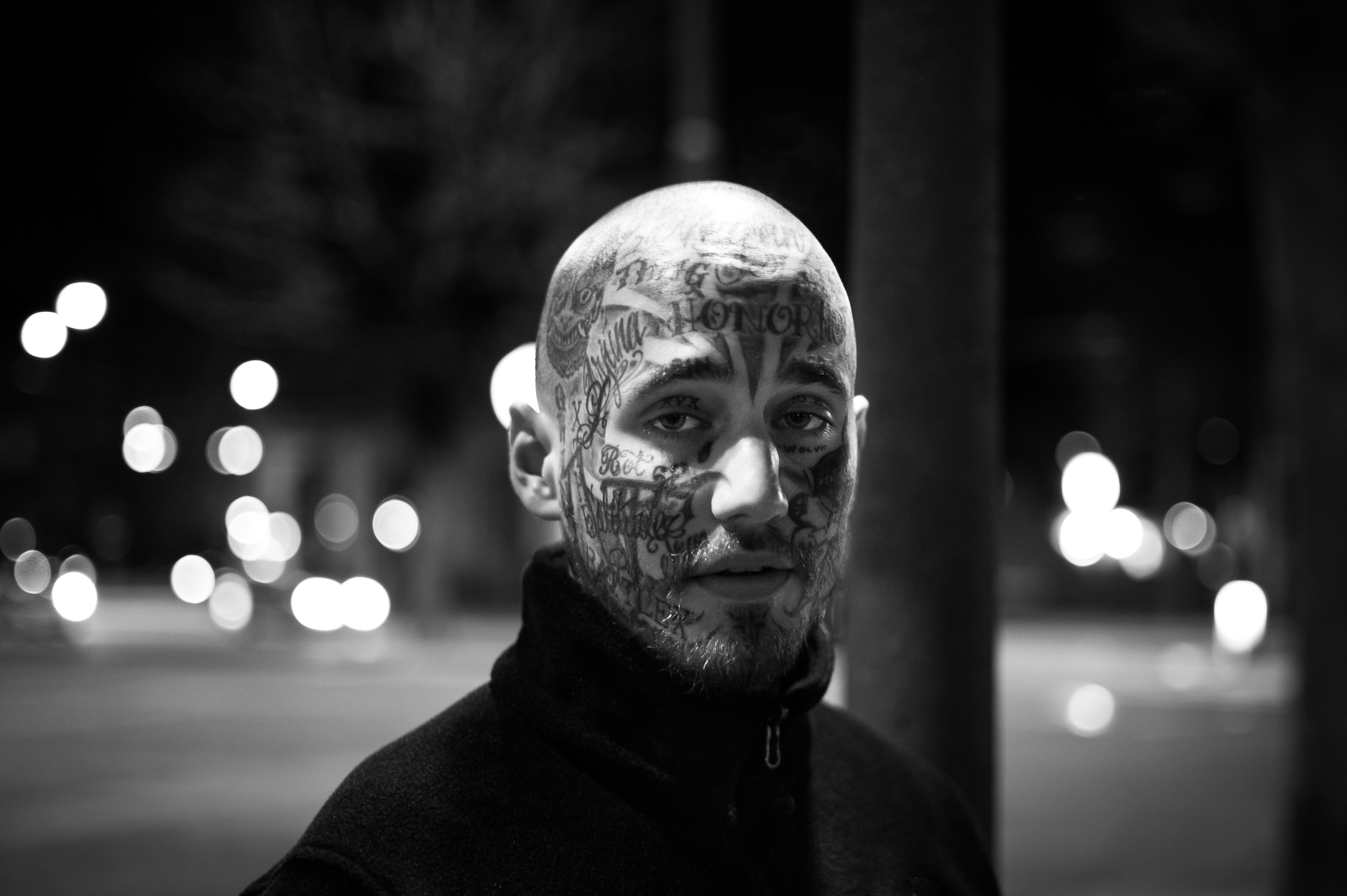 I chose today's selection mainly for what it isn't. Color. Absence makes the street portrait more curious; provocative. You lean forward into the screen to better see the detail, then click to look larger. My preference would be different composition, but the subject's expression, particularly his eyes, evokes something—sadness perhaps—that is moving.
Tobi Gaulke used Leica Camera AG M Monochrom and Leica Summilux-M 35mm f/1.4 ASPH lens to shoot self-titled "Don't be Judgemental" on March 5, 2015. Vitals: f/1.4, ISO 800, 1/30 sec. This is the third photo featuring the Monochrom (see Days 87 and 120). 
"I mostly prefer black and white shots to color because colors often distract me", Tobi says, and you will find little else in his photostream without going back years. He joined Flickr in June 2007 and describes photography as a "precious hobby".
Formal name, Tobias, he has published two ebooks on street photography, which deserve your attention—as do his Flickr pics. He lives in Zurich, Switzerland, which people he presents with candor and character.
Photo Credit: Tobi Gaulke