What an Uglydoll way to go. I wonder how long these will last? Star Trek Uglies are this year's San Diego Comic-Con exclusives. Just beam me up some, would you? But Preview Night wasn't their time for big sales. Long lines queued elsewhere.
Each day of SDCC has its own distinct character. Preview Night is the big geekfest. It is not the pretty people gathering. The group fulfills a wide range of stereotypes that says nerd. The fewest cosplayers are seen of any day, also. You would think Star Trek would appeal to these types, and perhaps it does. I observed more of a Dr. Who, Orphan Black, and The Walking Dead crowd. 
Oh, they want comics, also. 😉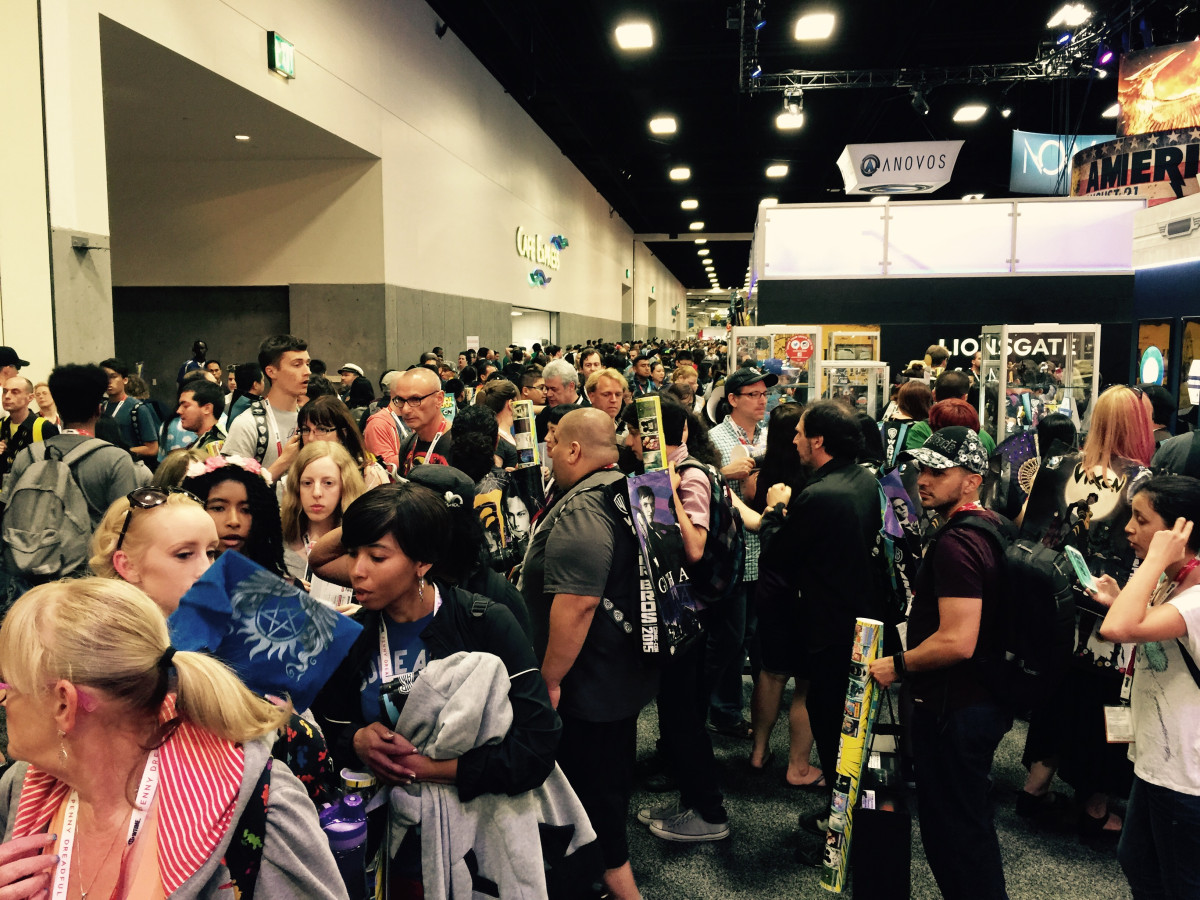 I used Fuji X100T to shoot the Ugly and iPhone 6 Plus the crowd.
Day 1 starts tomorrow, and I will have more to share later.