I am ambivalent about the Featured Image and companion, both taken using Google Pixel 3 XL on Dec.8, 2018. Neither means any more than capturing an unexpected moment. I don't know why the bicycles barreled down University Ave. past Mississippi Street towards Alabama and Florida in San Diego's North Park neighborhood on that Saturday afternoon. I do recall being miffed at myself for not shooting video and for being disappointed with the seven shots taken.
The best of the lot has the bicyclists approaching with a billboard behind them advertising the local dispensary, which I won't promote and can't crop out adequately enough. So that's awash. The first of the two pics that you see was previously discarded because of the biker partially shown to the right. But on reconsideration, the contrast is worthy-enough, subtle storytelling—the brigade of cyclists easily riding down the hill set against the loner peddling up and out of view (granted, you don't see the banana bike, but his posture is seated sure enough). He is dressed in street clothes and backpack; they don fancy road jerseys and shorts or pants.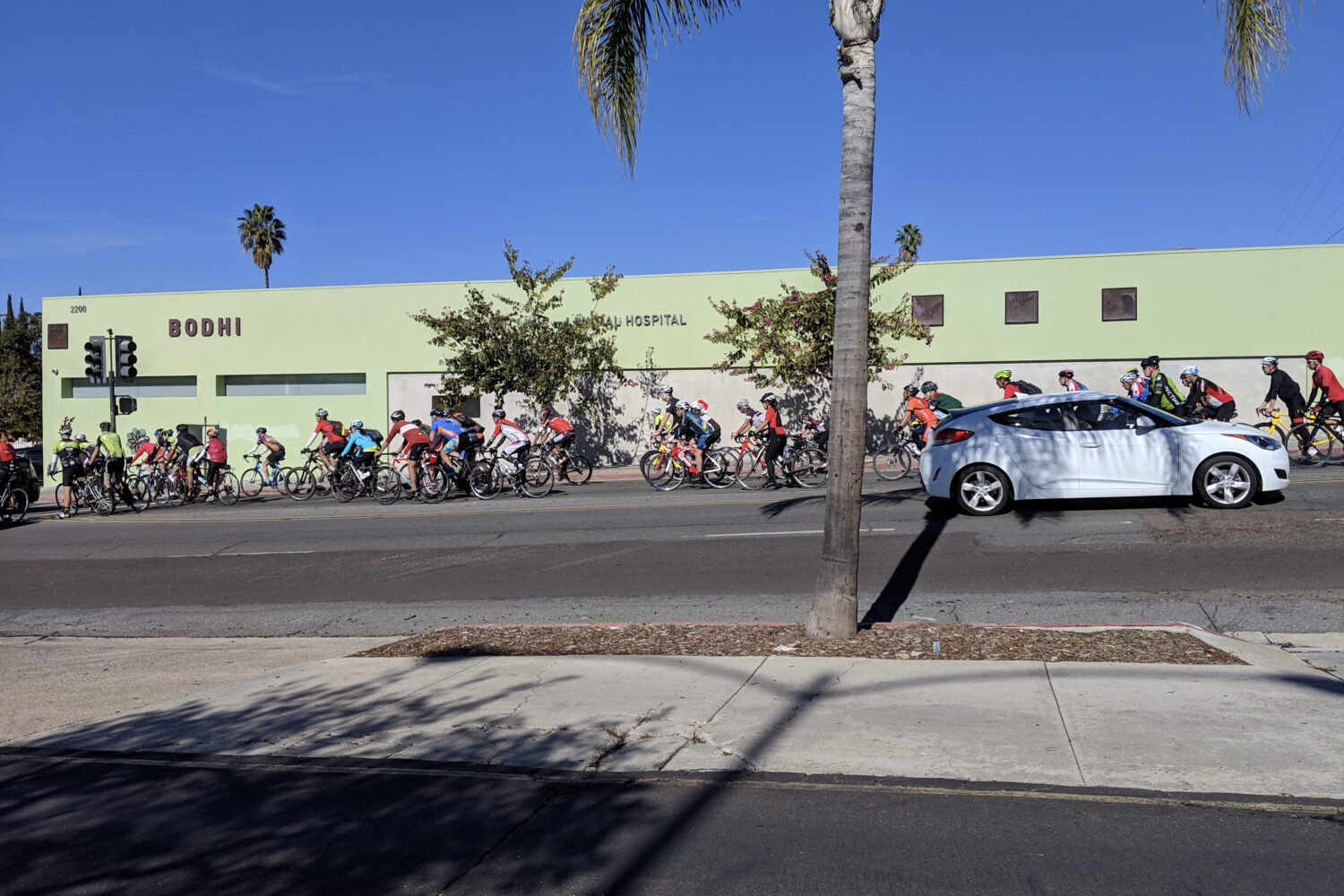 I give you the second shot so as to present faces, rather than just backs biking away. Vitals for both: f/1.8, ISO 65, 1/5882 sec, 26mm (film equivalent); 12:51 p.m. PST.