Before taking stealth shots of a pair of content creators, I turned Leica Q2 Monochrom onto a skateboarder going around Bea Evenson Fountain in San Diego's Balboa Park. Samsung Galaxy S23 Ultra's 10x zoom lenses—that's 230mm film equivalent—let me close the distance on the two women but the photo is muddy rather than sharp.
By contrast, the captures from the camera are richly detailed with great dynamic range, even close-cropped. The smartphone's small sensor cannot compete with the Leica's full frame. High IQ, meaning image quality, lets me crop in and get much the same benefit of the Samsung's zoom caapability. That said, 230mm is huge reach and not to be easily dismissed because of its overall utility on a device carried in the pocket.
The Featured Image is how I first saw the skateboarder, as he moved away from me around the fountain. Vitals, aperture manually set for all: f/5.6, ISO 200, 1/1250 sec, 2:59 p.m. PDT, April 20, 2023.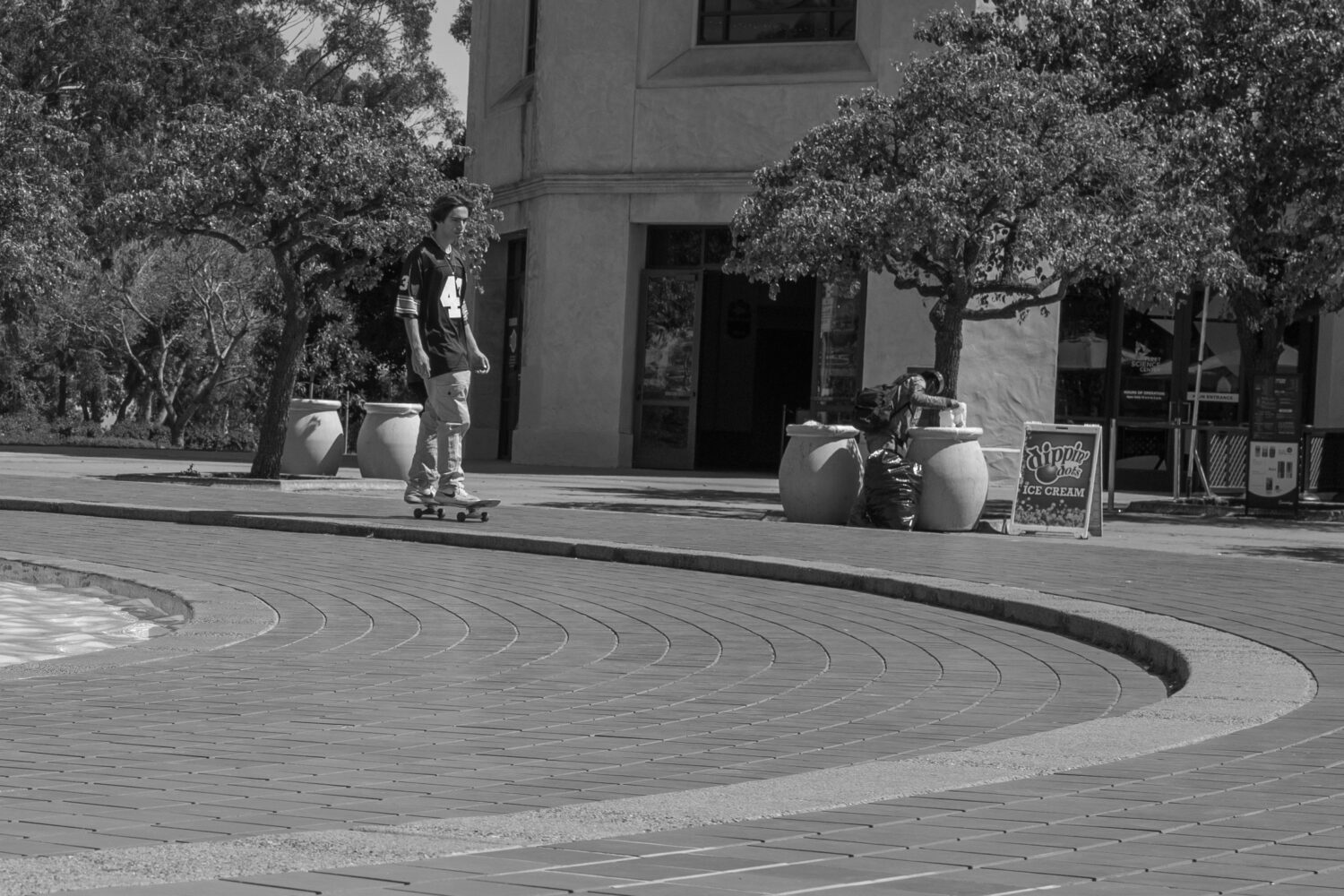 The second shot shows him coming around my way. In the nearby garbage cans, a homeless guy digs for recyclable bottles and cans. The so-called unhoused set up quasi-tent communities along sections of Park Blvd across from Balboa and the zoo. Vitals: f/5.6, ISO 200, 1/1600 sec, 28mm; 3 p.m.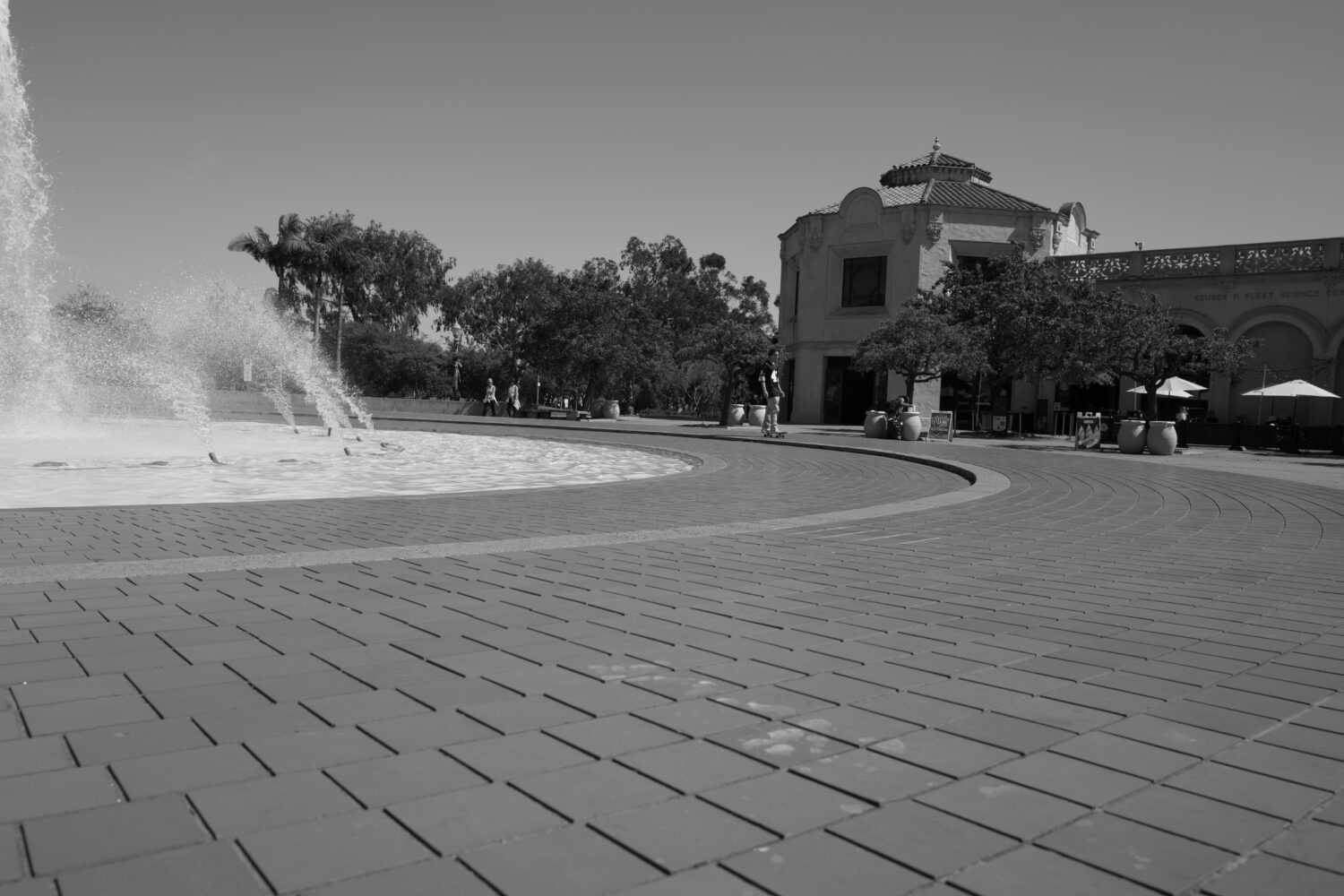 The next is the unedited original, so you can see how much I cropped in and to show off the Q2 Mono's IQ.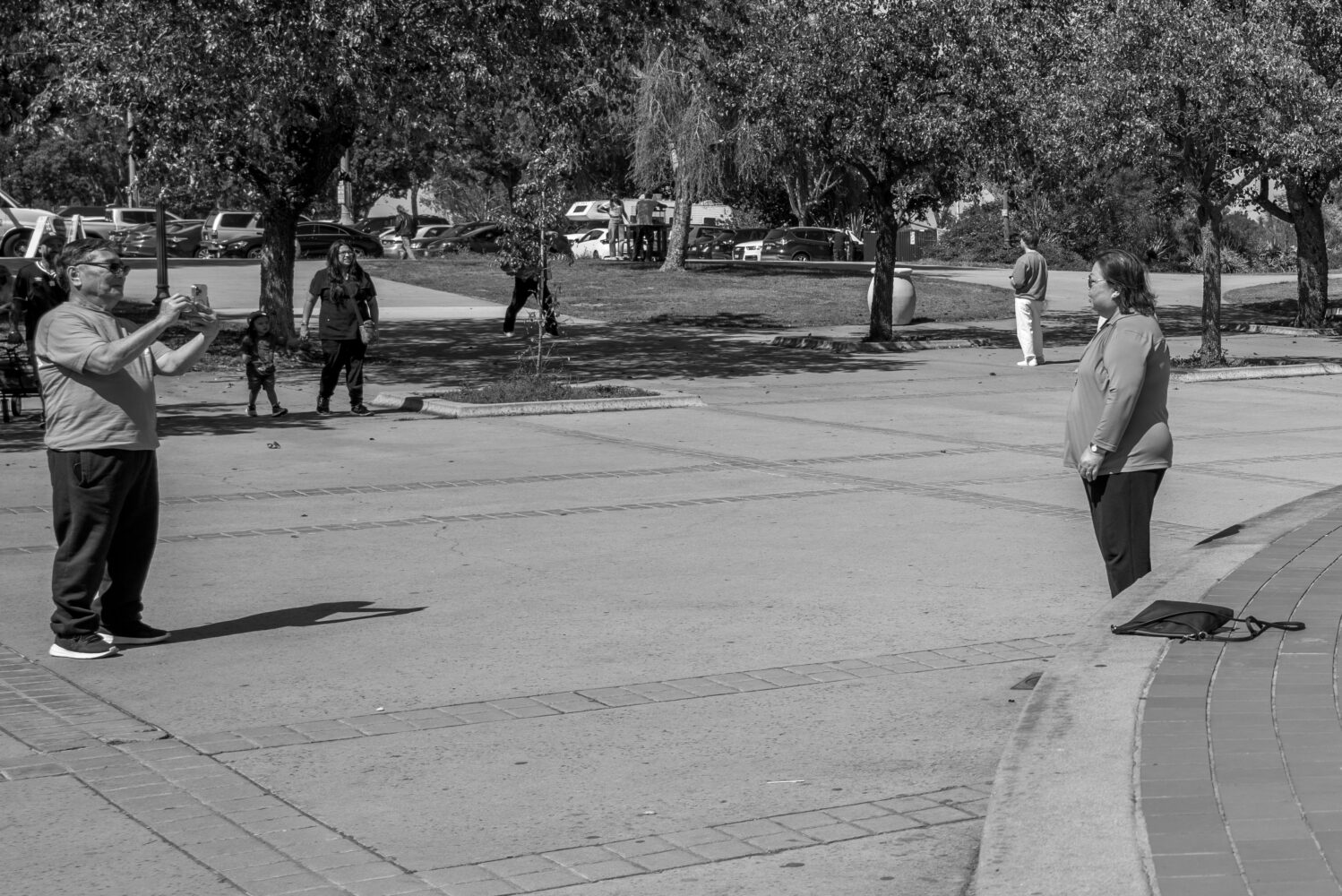 To, again, brag on the Leica, photo four is a different crop of the original from which the first composition came.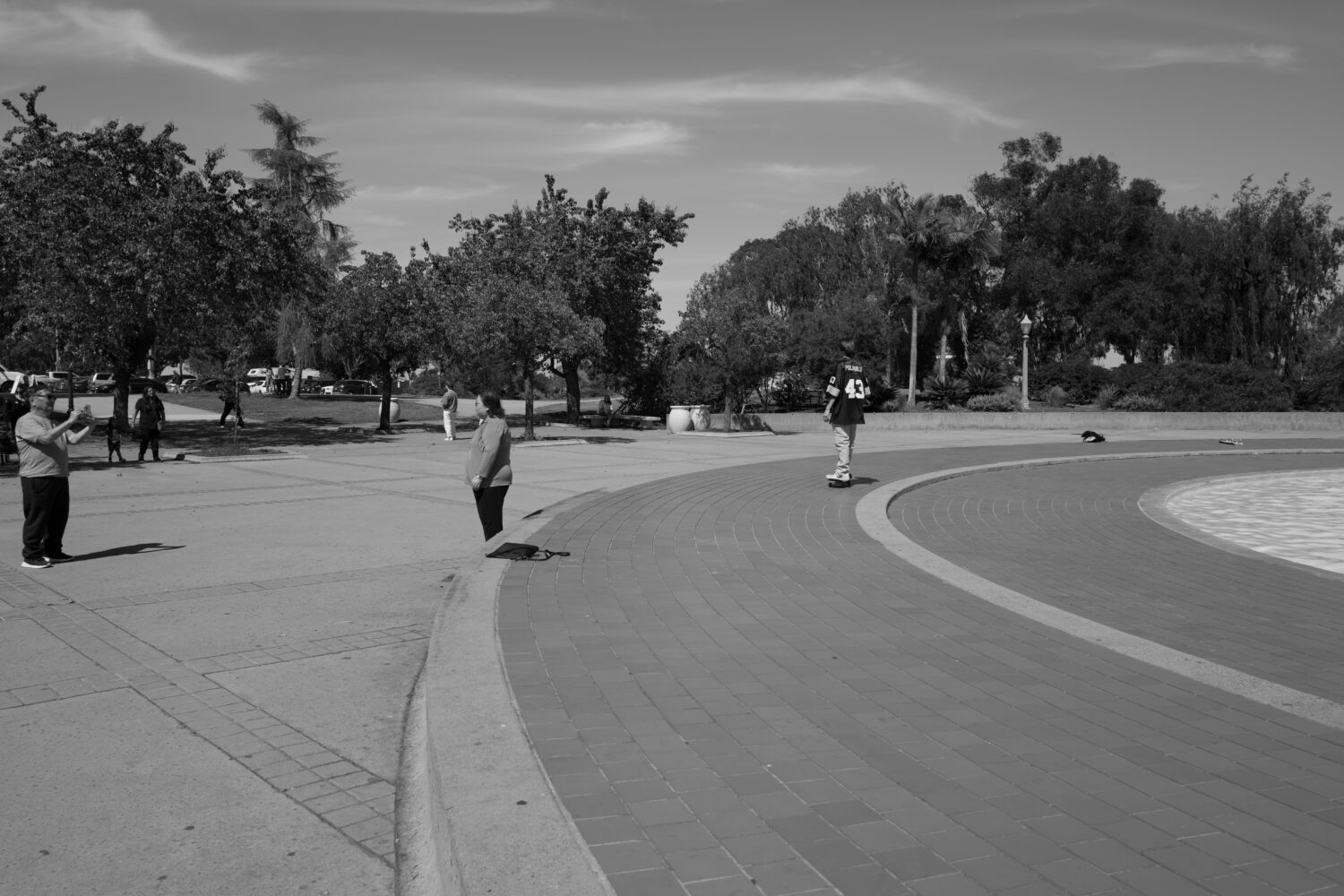 Know what, you might as well see the original, too. I am just an amateur. Imagine what Q2 Mono could do in to hands of a more skilled shooter.