And that's not the worst of the devastation. Nearly three months ago, I wondered about the fate of the mighty palm after high winds ripped fronds from the trunk. Then, unexpectedly, on the First Day of Spring, under the direction of cute cottages' new owners, men with chainsaws started clearcutting a lush landscape of shrubs, succulents, and trees around the buildings. The bearded tree is the last to go.
Every nearby neighbor to whom I have spoken about the destruction of the urban jungle is shocked. No one can fathom why the massive deforestation. Late this afternoon, one homeowner, who has lived in University Heights for more than two decades, told me that water can't be the reason. He and his wife maintain a lovely backyard of flowers, plants, and trees, without wasteful watering.
The Featured Image shows the butchering in progress. Vitals, aperture and shutter speed manually set: f/5.6, ISO 250, 1/500 sec, 28mm; 7:41 a.m. PDT, today. I used Leica Q2 to capture this photo and all the others (remember to click to see larger).
Before….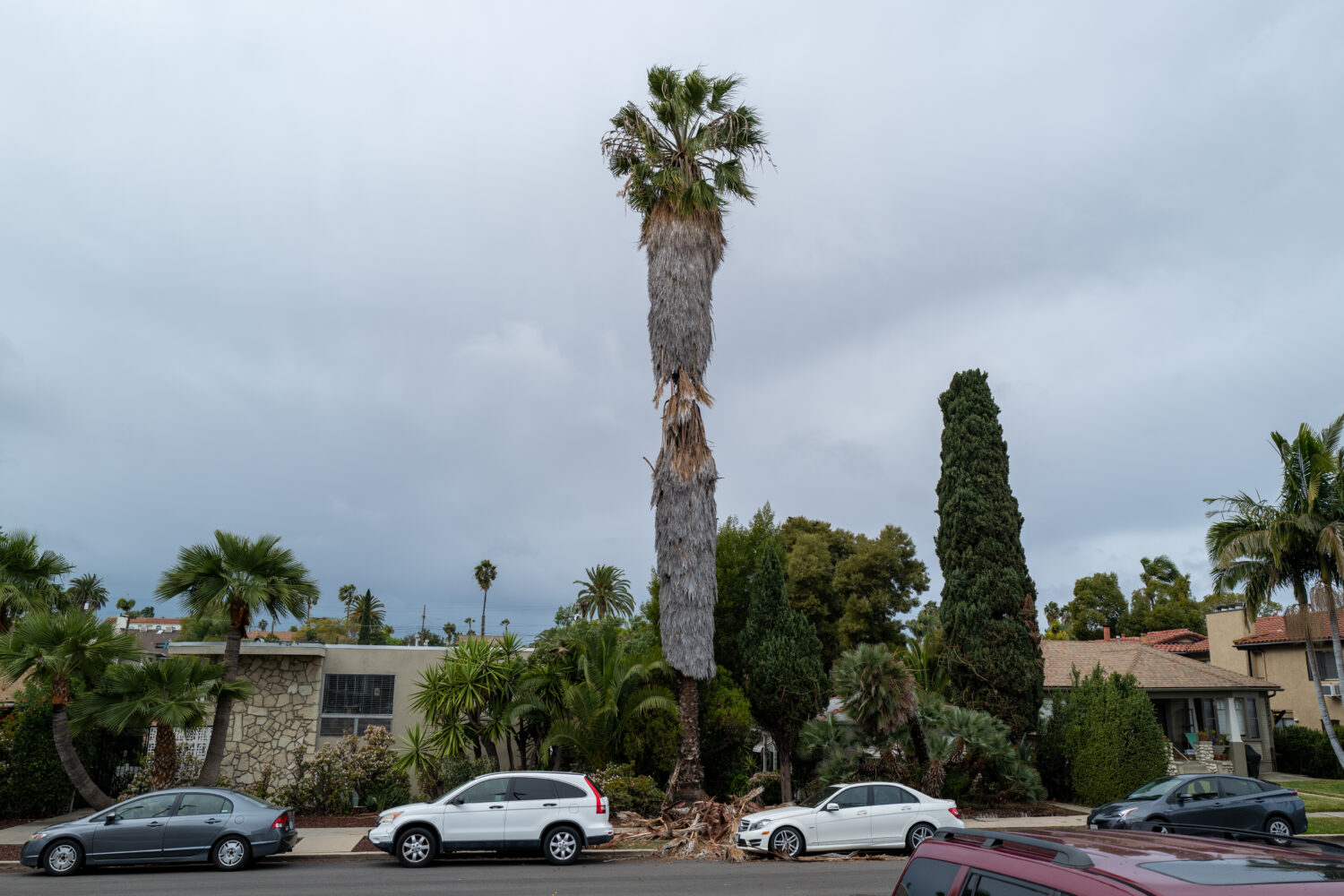 Before…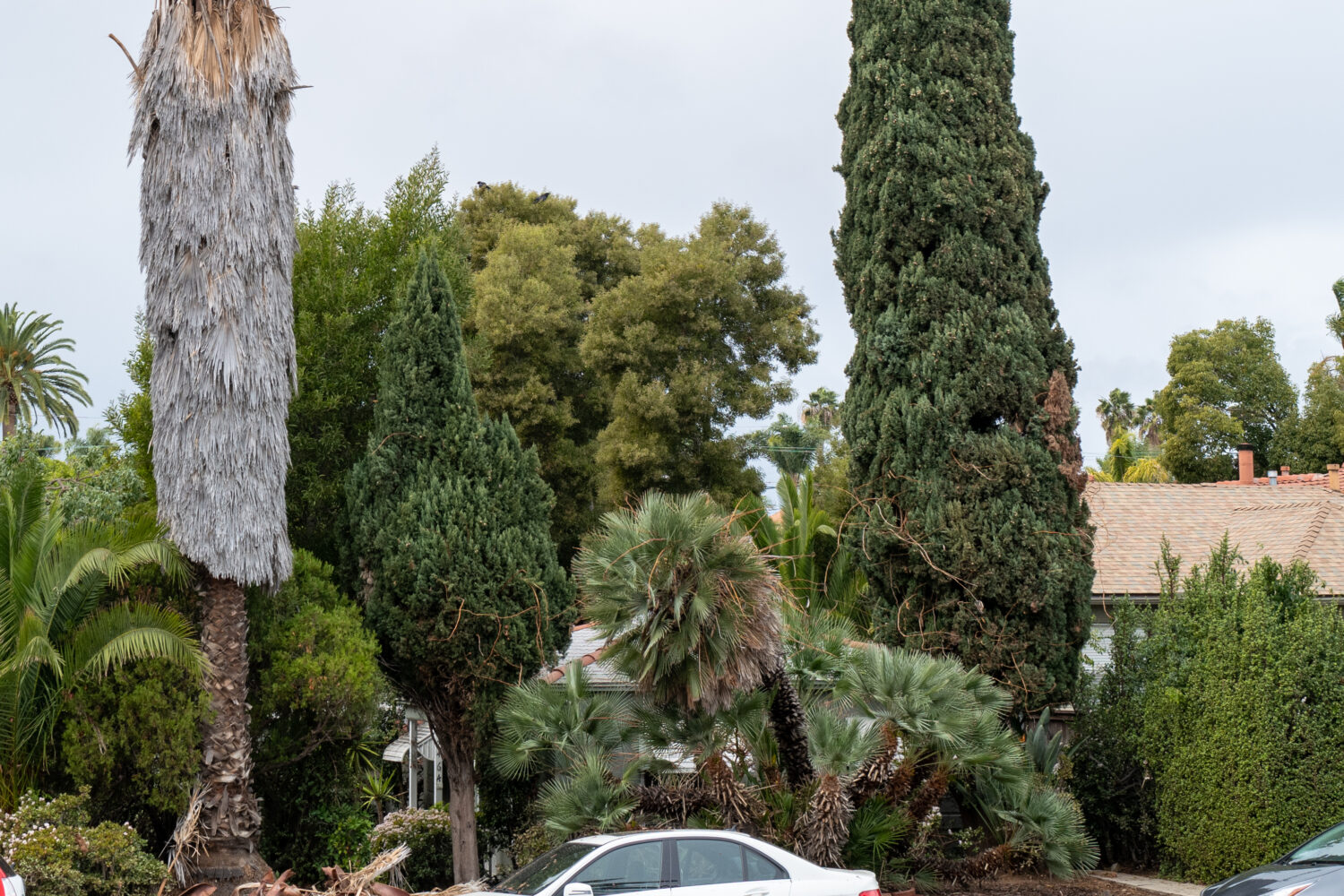 During…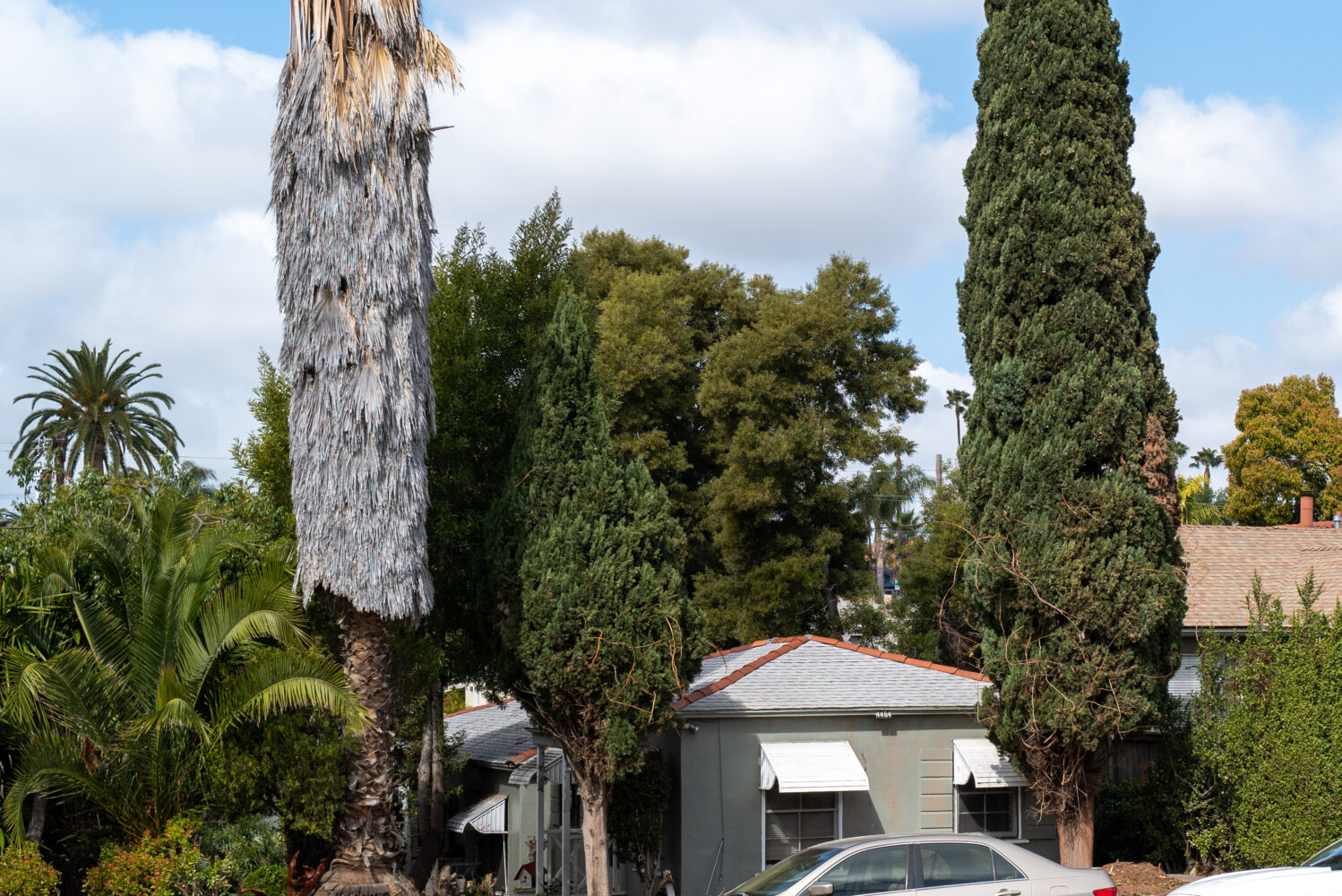 During…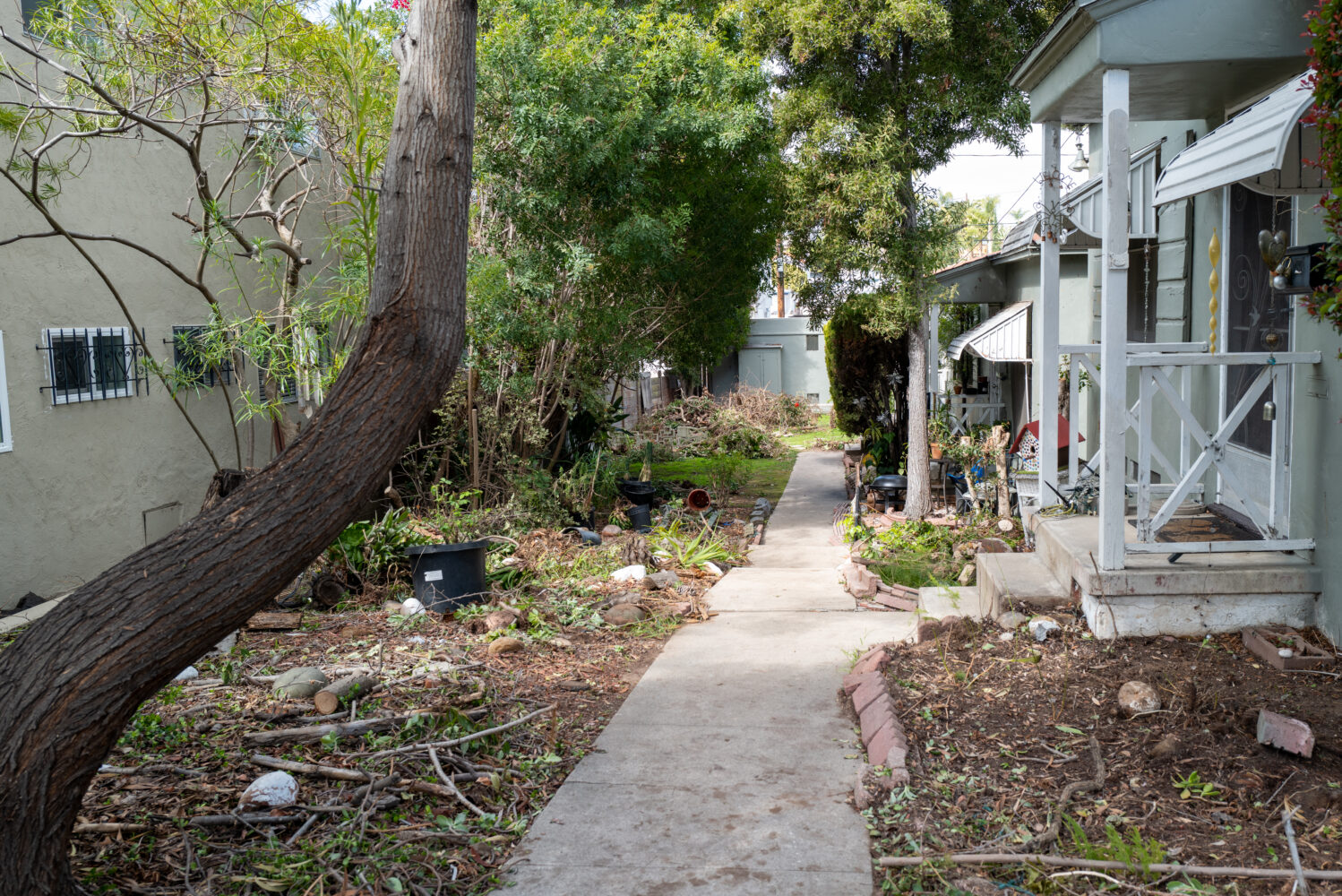 During…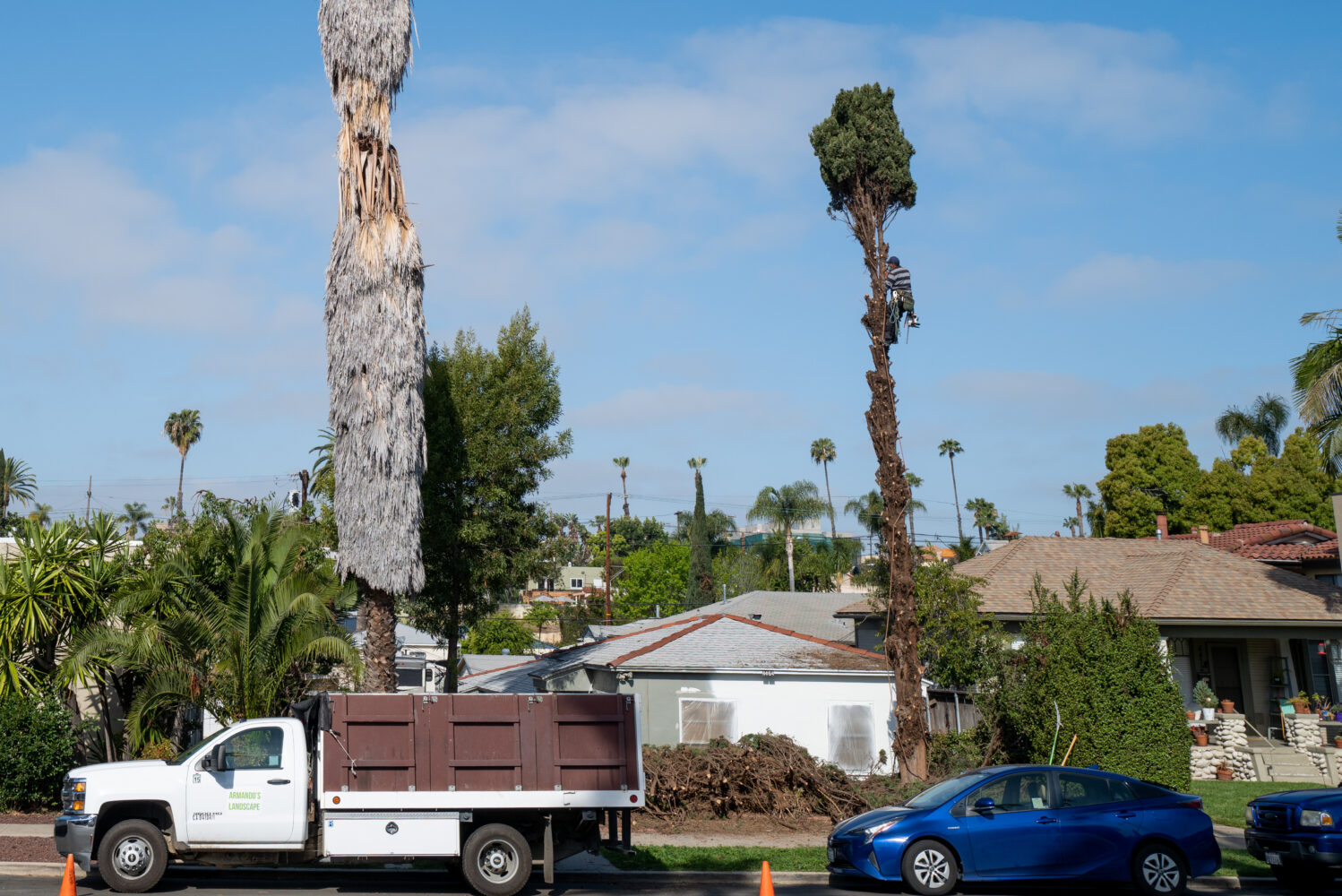 After…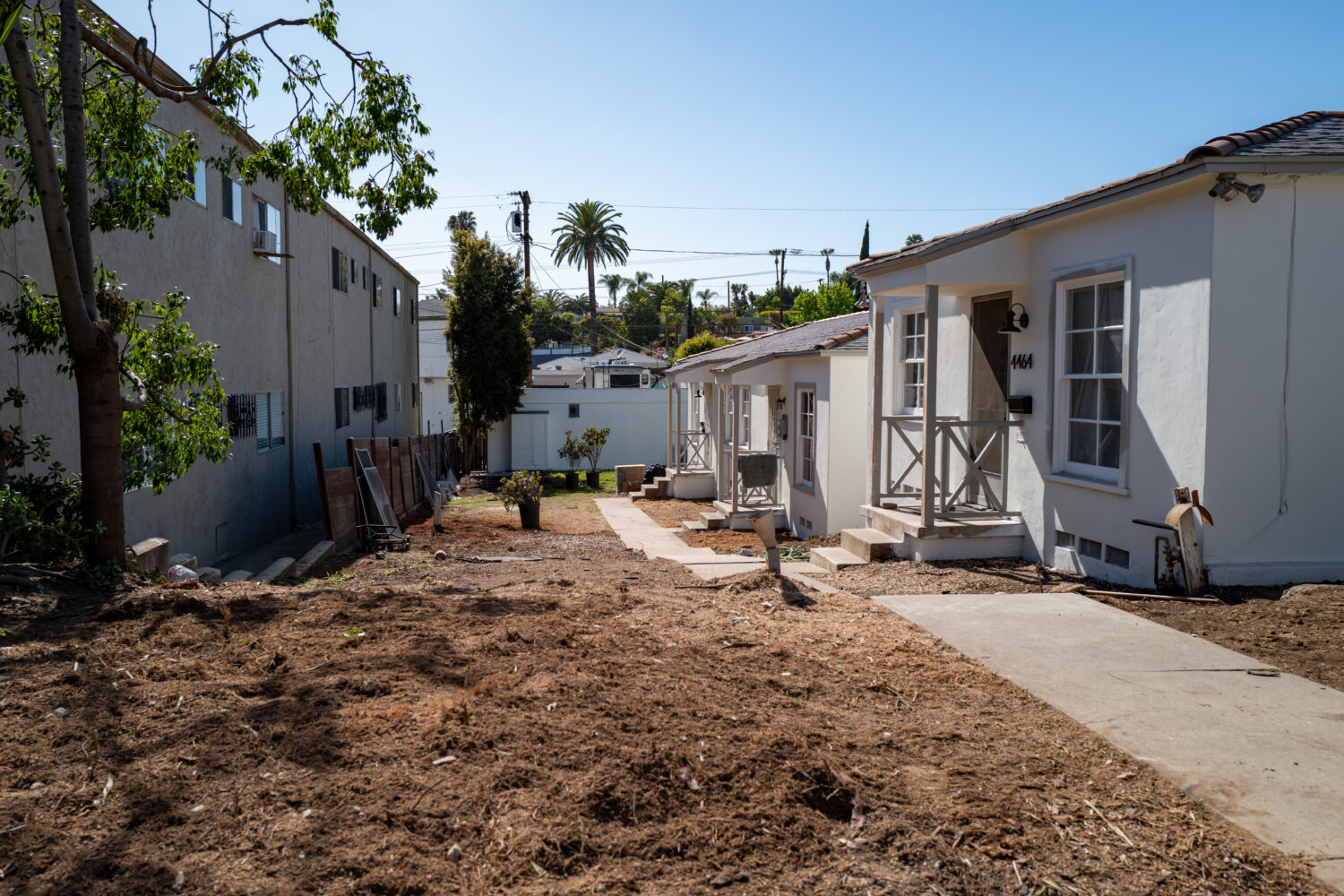 After…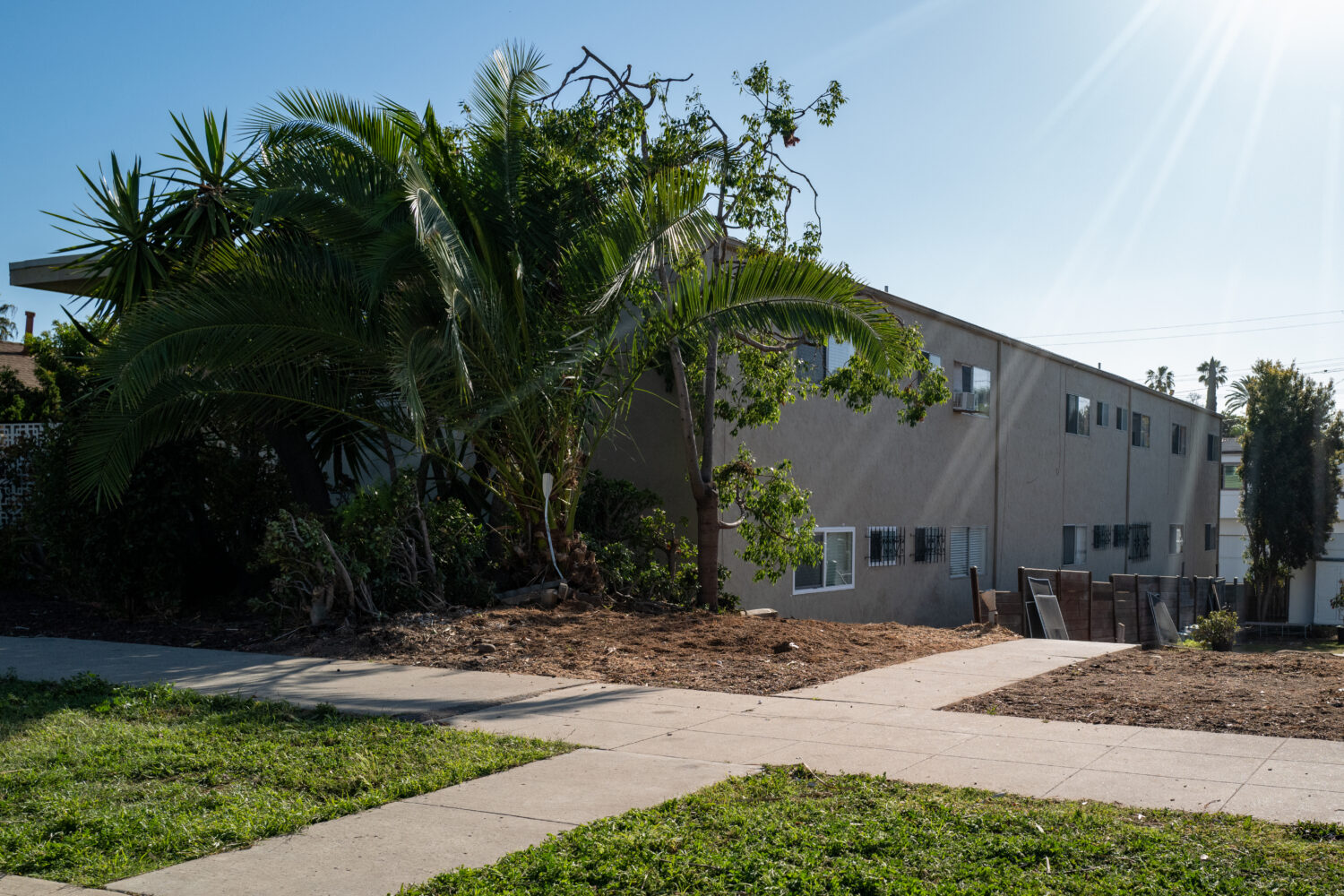 After…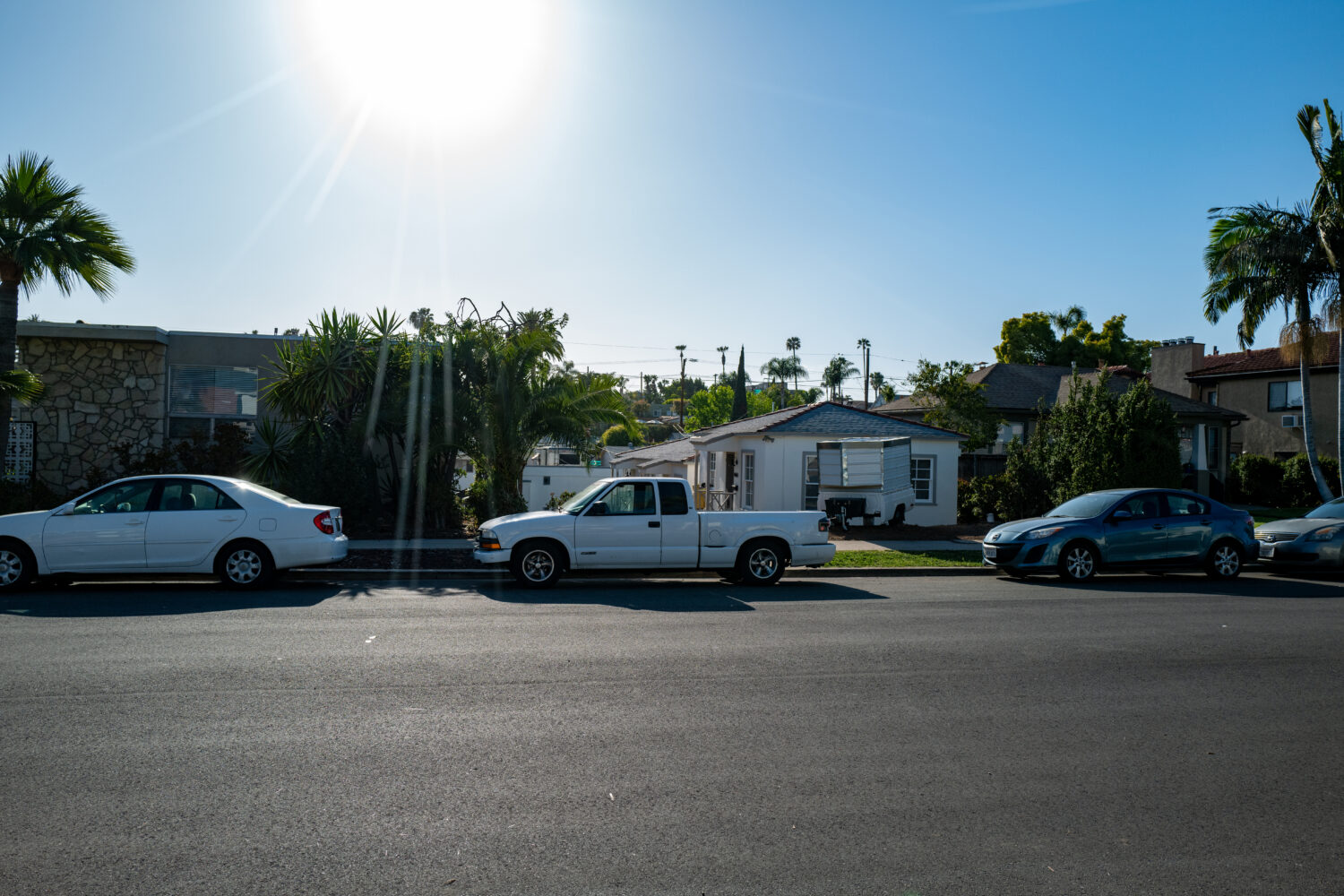 The clearcutters left little and took much.
You can't read, listen, or watch the news without talk about Climate Change—every day! If the Earth is warming, and plants and trees provide protection against such circumstance, why are they so often butchered here in crazy-liberal California? Please, someone tell me.