I relished yet another Summer-like day—19 degrees Celsius (66 Fahrenheit)—and walked from my San Diego neighborhood of University Heights to Hillcrest for groceries. The jaunt also served as opportunity to take final photos with iPhone 13 Pro, which will be retired tonight.
This post also marks the last using my beloved 16.2-inch MacBook Pro—by far the most satisfying laptop ever to be in my possession. But, alas, after much discussion, my wife and I have decided to change computing platforms, which reasons will be explained on another day.
For this fine Friday evening, it's time to let the Apple smartphone shine one last time. The Featured Image puts my reflection in the ornament. Vitals: f/1.5, ISO 50, 1/171 sec, 26mm; 12:36 p.m. PST. Location: Alabama near Meade.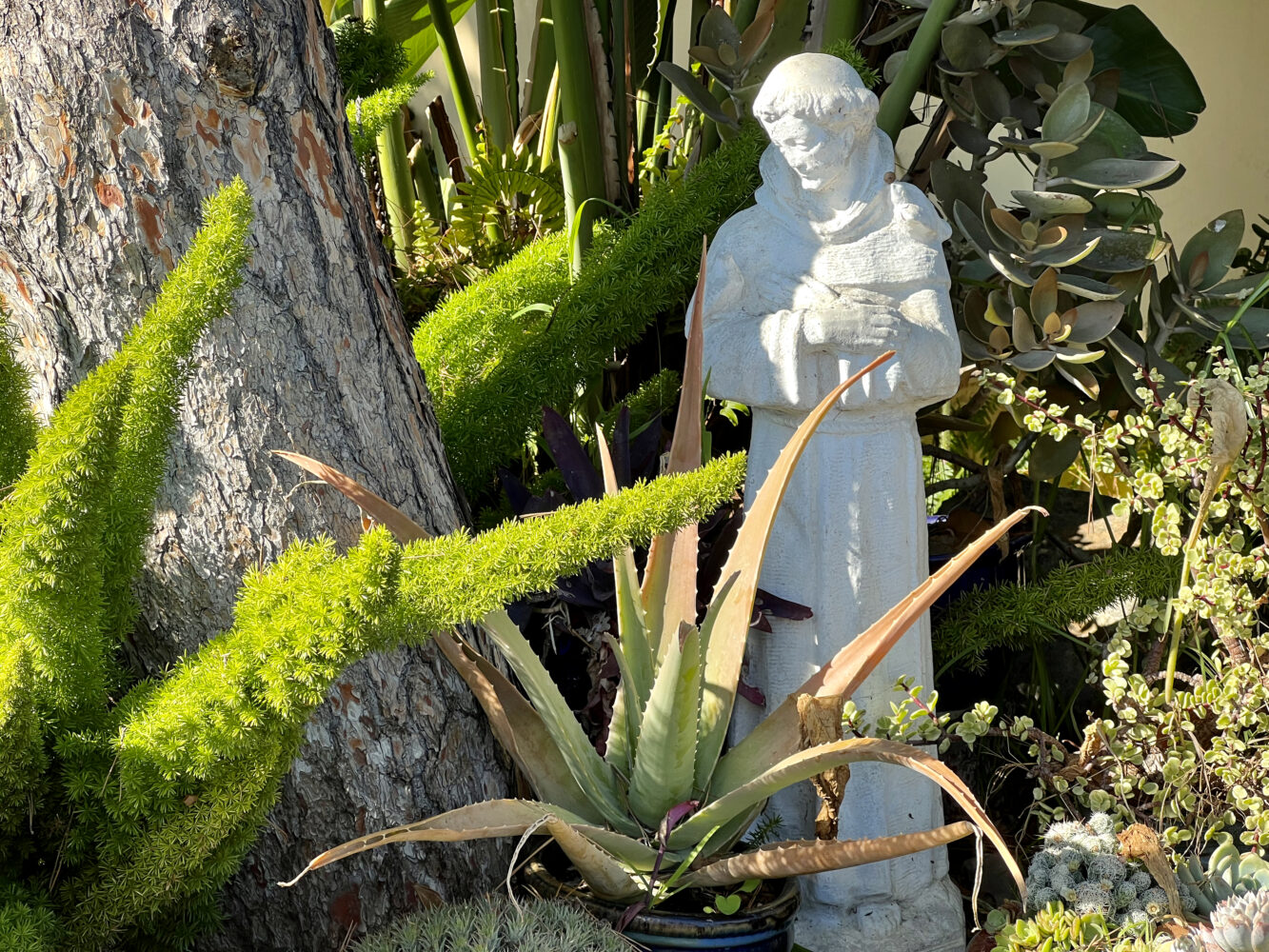 Next up: I have passed the statue often enough and never bothered it much attention. Cats Fuki and Mitsie used to live on the property. The first feline is buried nearby; the other disappeared months ago. 🙁  Vitals: f/2.8, ISO 32, 1/213 sec, 77mm; 12:38 p.m. Location: Corner of the aforementioned streets.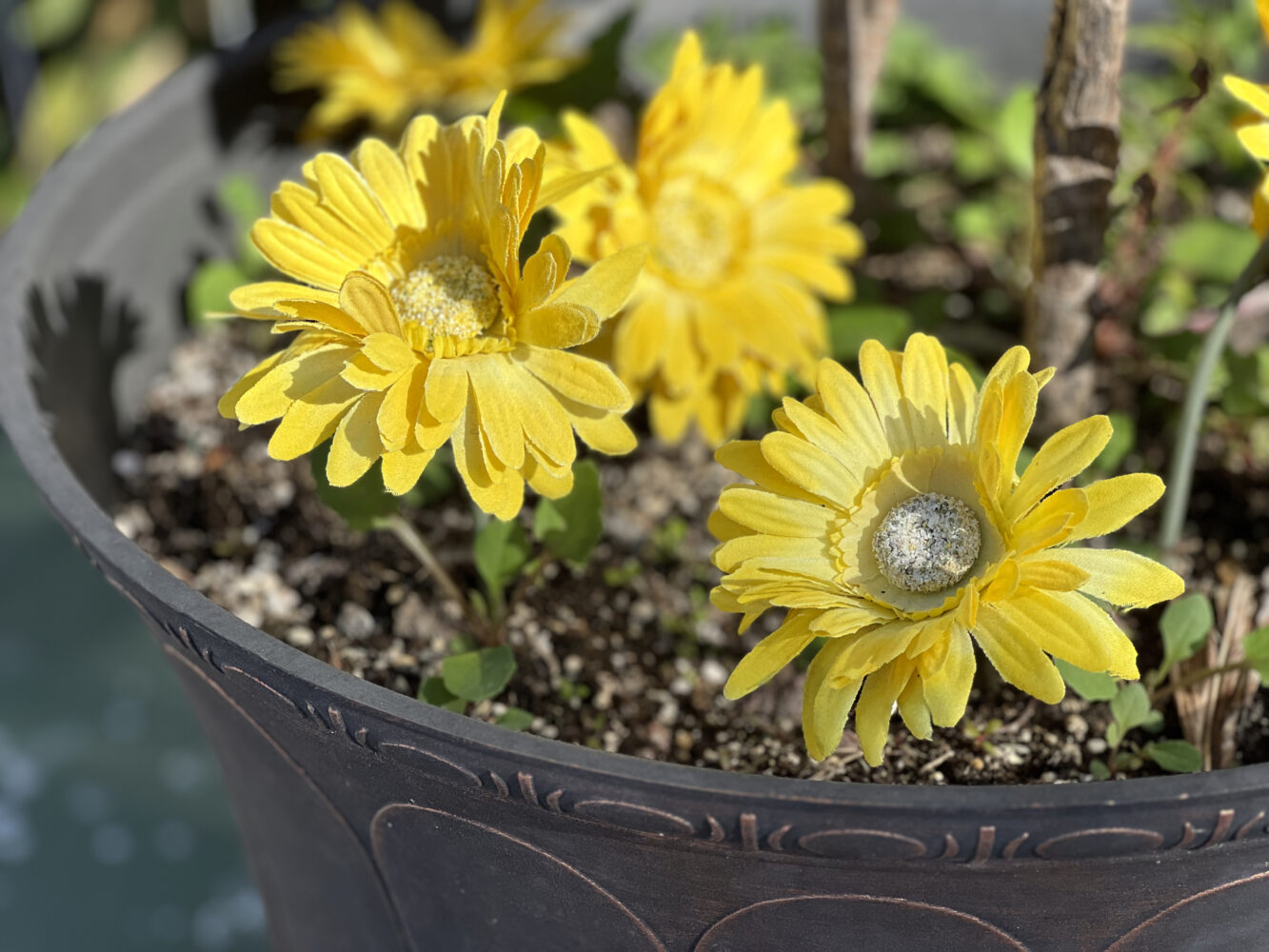 I used Portrait mode for the flowers, in a pot outside a gate on Georgia between Howard and Polk. Vitals: f/2.8, ISO 32, 1/641 sec, 77mm; 12:48 p.m.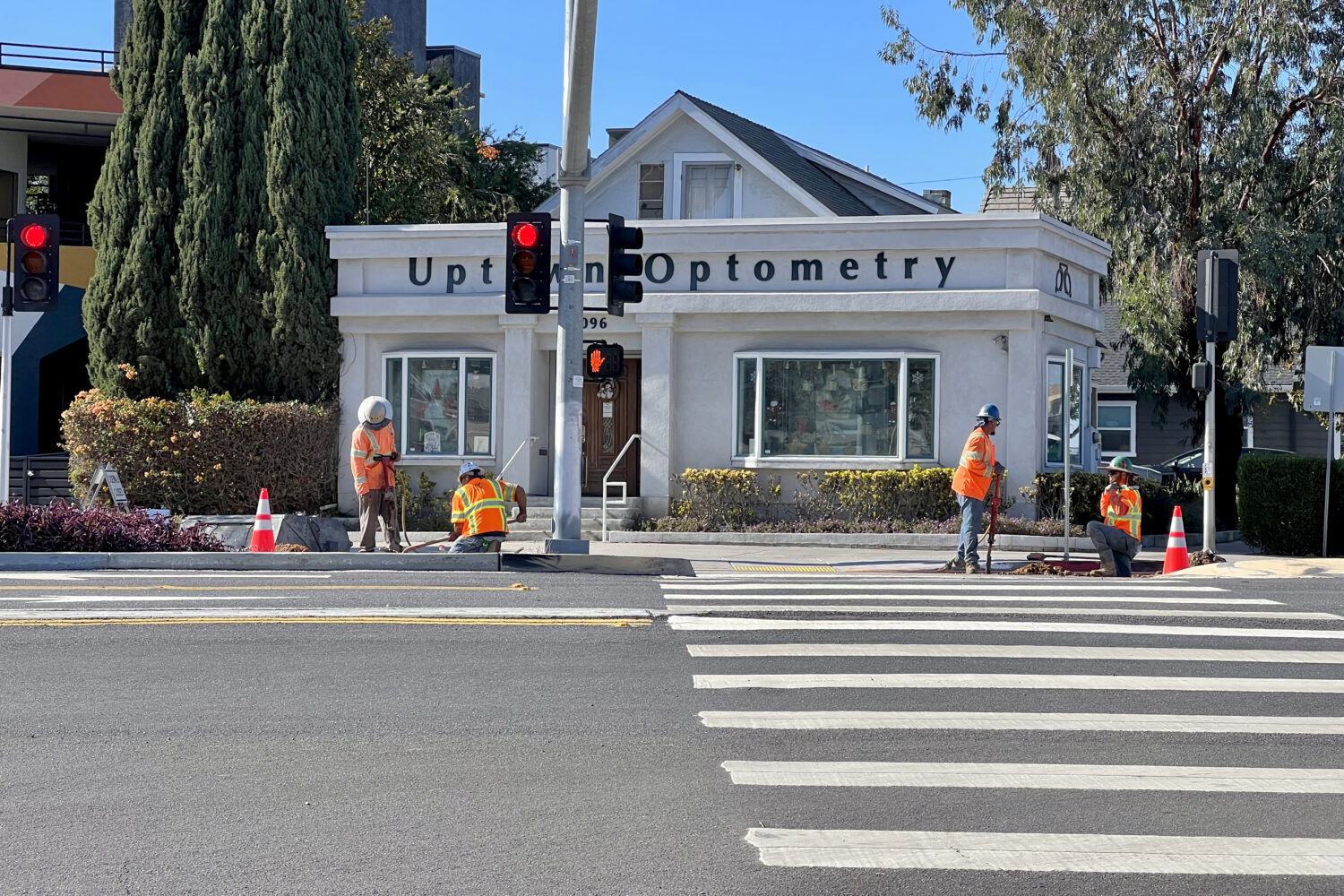 At Polk and Park, I encountered double jackhammers! Will the relentless construction ever end? Vitals: f/2.8, ISO 32, 1/499 sec, 77mm; 12:51 p.m.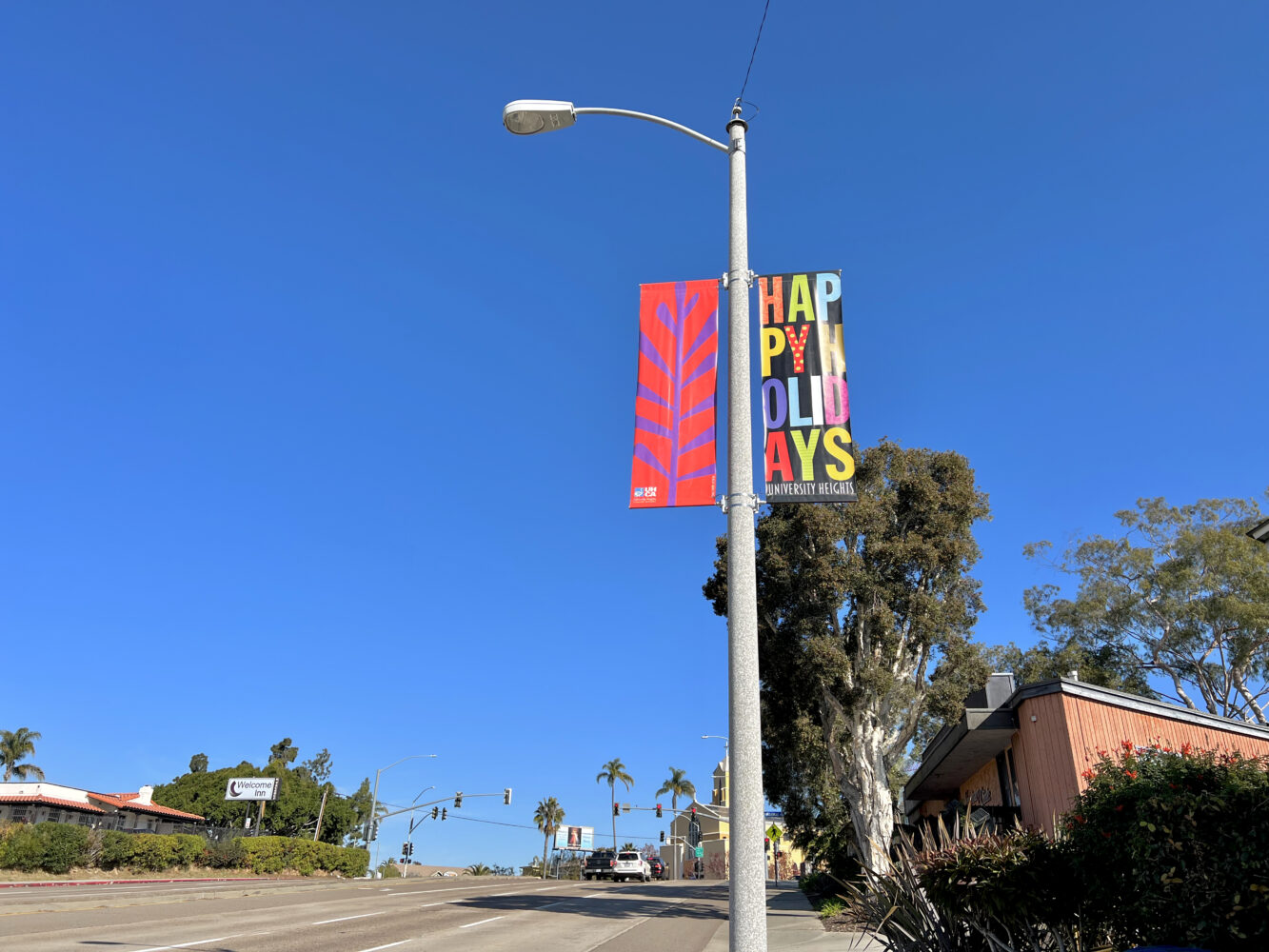 The little holiday banner is along Washington. At the top of the hill, the street converges with Campus, Normal, and Polk. Vitals: f/1.5, ISO 50, 1/4444 sec, 26mm; 12:56 p.m.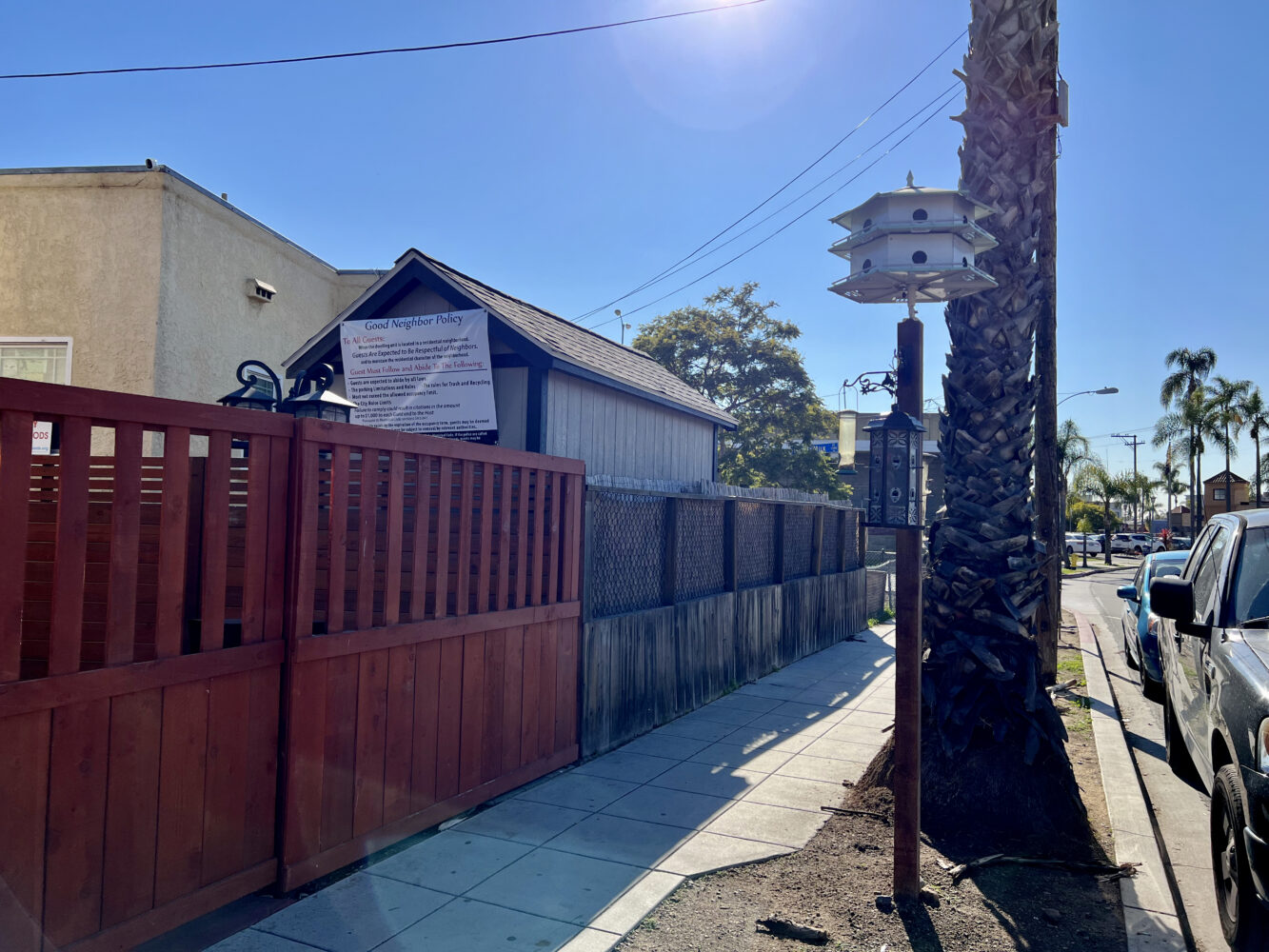 I spotted the bird house along Cleveland Ave., nearby the Hillcrest U.S. Post Office. My interest in the photo is how the "Good Neighbor Policy" is also fitting for providing a place for feathered friends. Vitals: f/1.5, ISO 50, 1/6211 sec, 26mm; 1 p.m.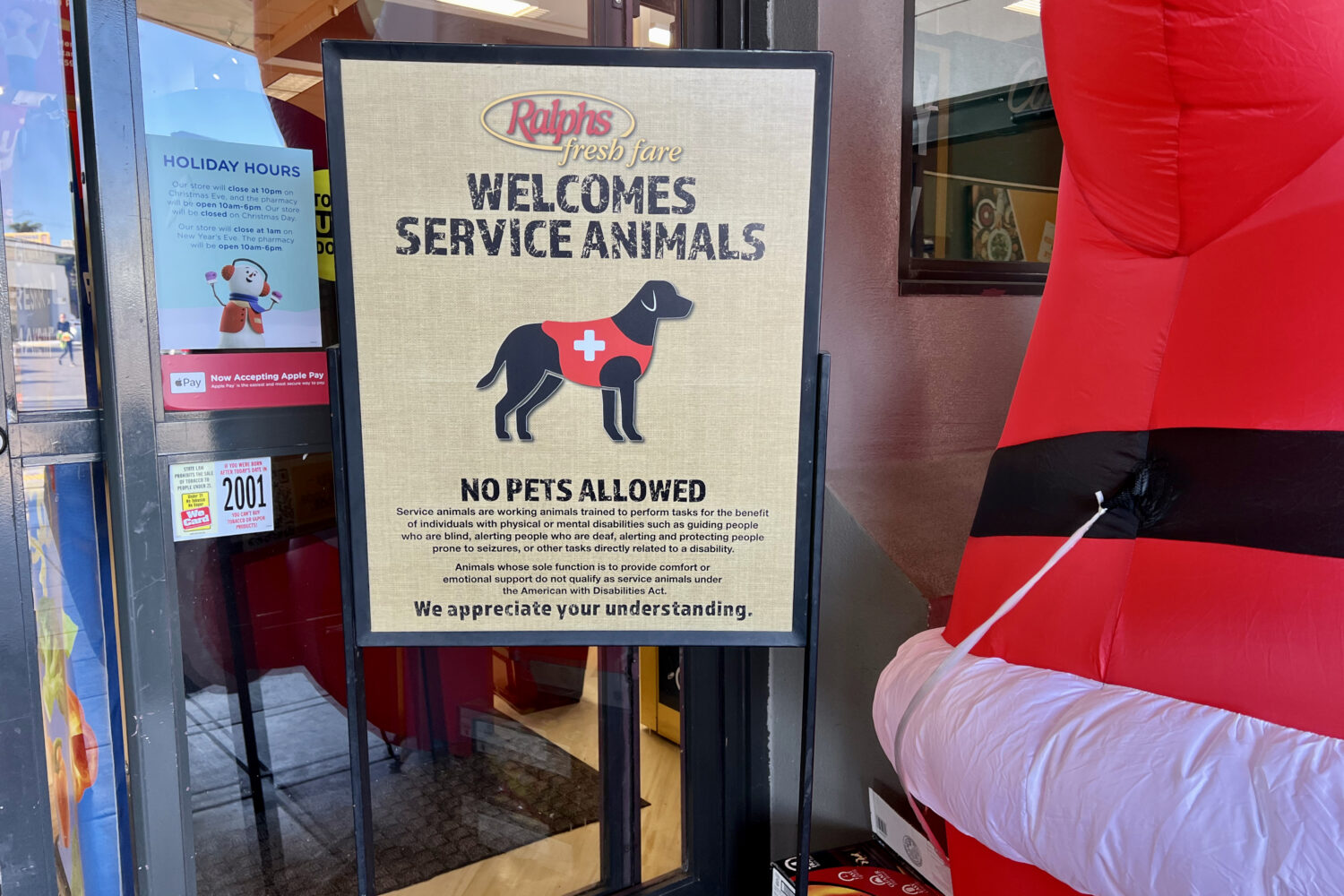 Something changed over recent months. Stores are finally cracking down on pets pretended to be service animals. This sign, next to supermarket Santa, is one of the politer policy clarifications. Vitals: f/1.5, ISO 64, 1/120 sec, 26mm; 1:11 p.m.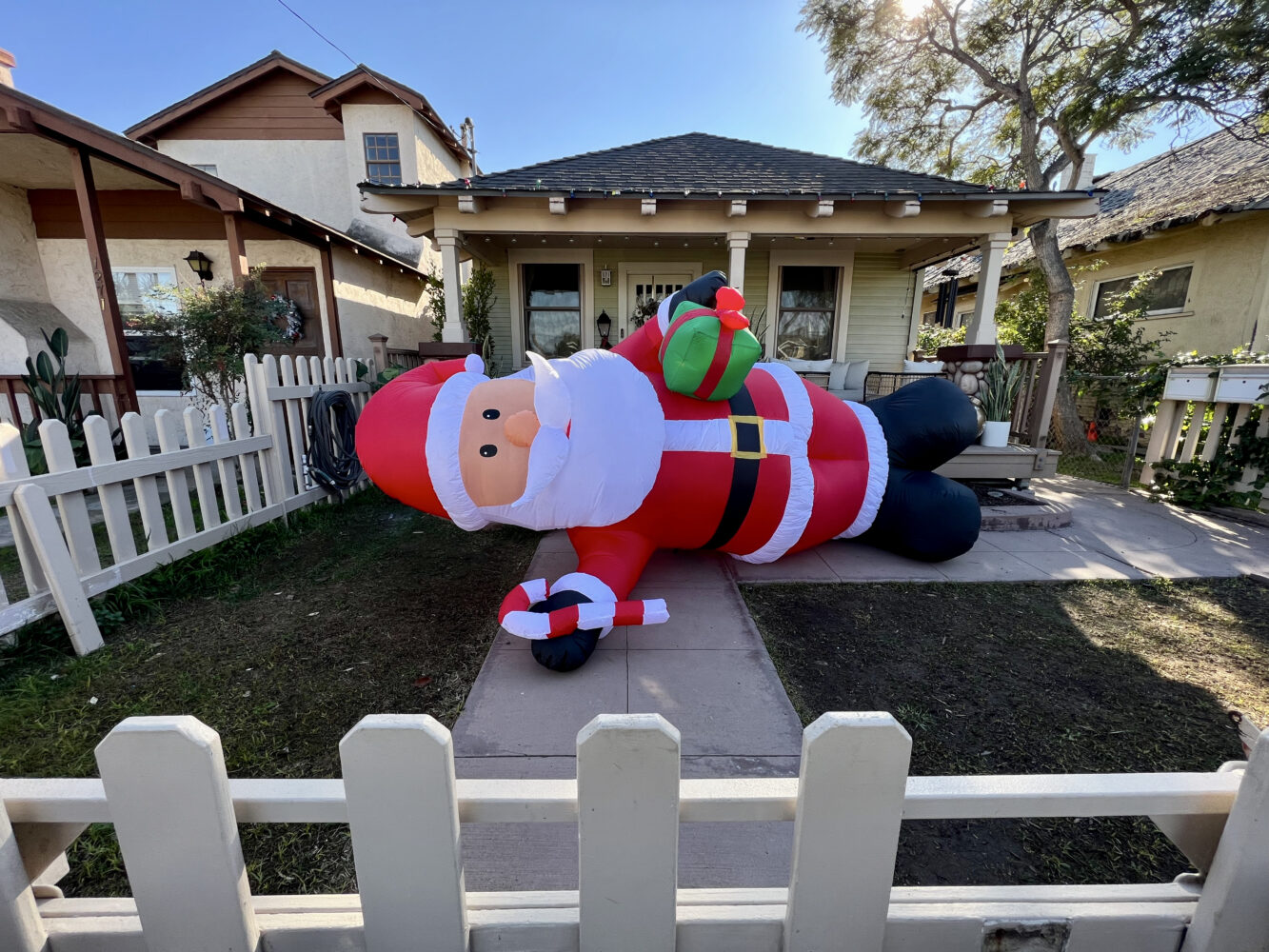 Speaking of St. Nick, someone is sleeping on the job! I saw him on Lincoln near Maryland, which is in University Heights. Vitals: f/1.8, ISO 32, 1/501 sec, 14mm; 1:21 p.m.
That's a wrap! Writing this thing makes me feel somewhat sentimental about iPhone. Maybe I will return someday. For now, it's adios! My daughter inherits mine for Christmas, and she is thrilled to receive it.