Read More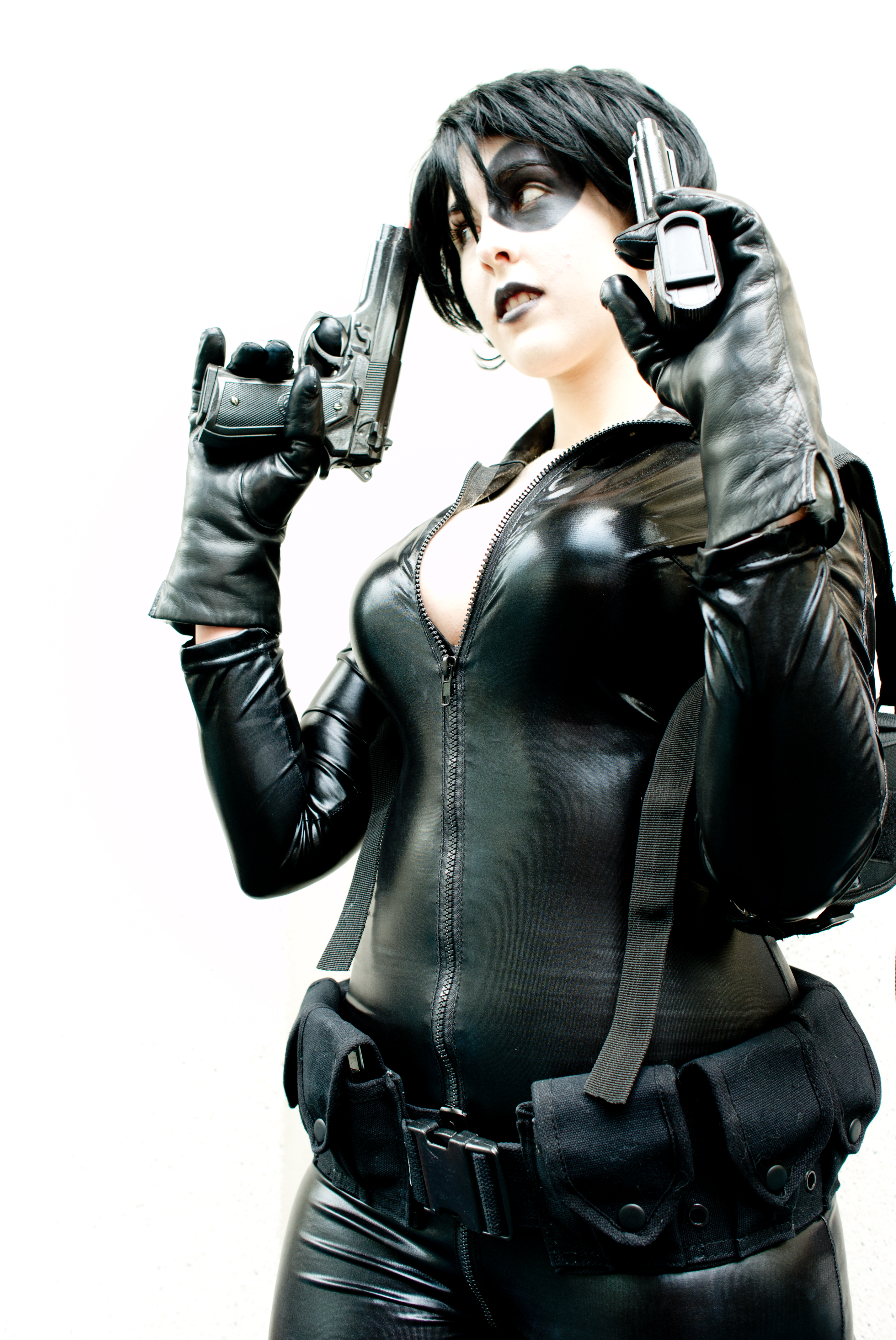 Three more days to go! Please follow the action at my Comic-Con 2010 Flickr set.
Read More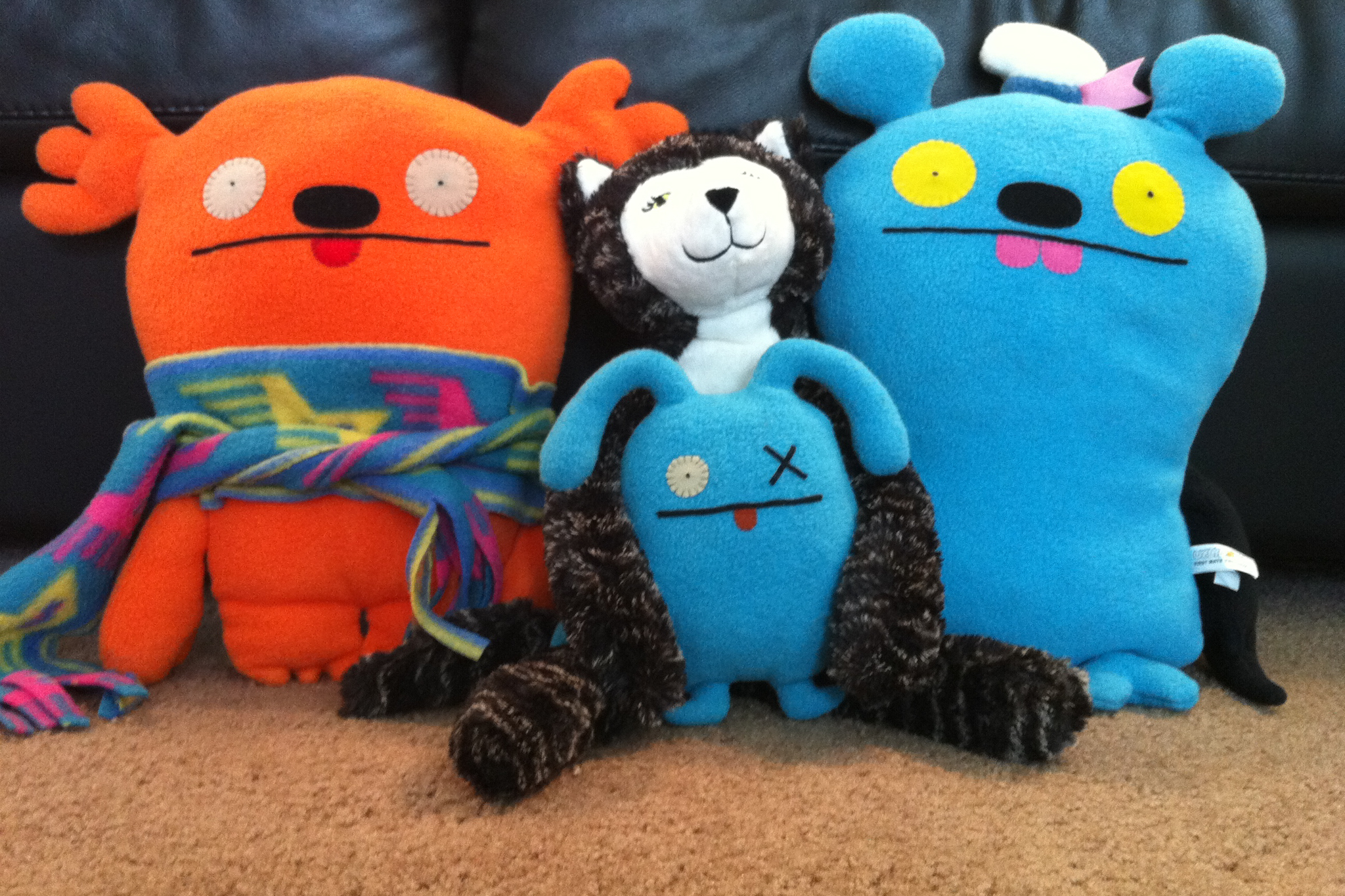 I am not that impressed with iPhone 4's camera, whether measured by usability or output. The photos are okay, but nothing like what I'm used to getting from a Nokia handset. The iPhone 4 requires […]
Read More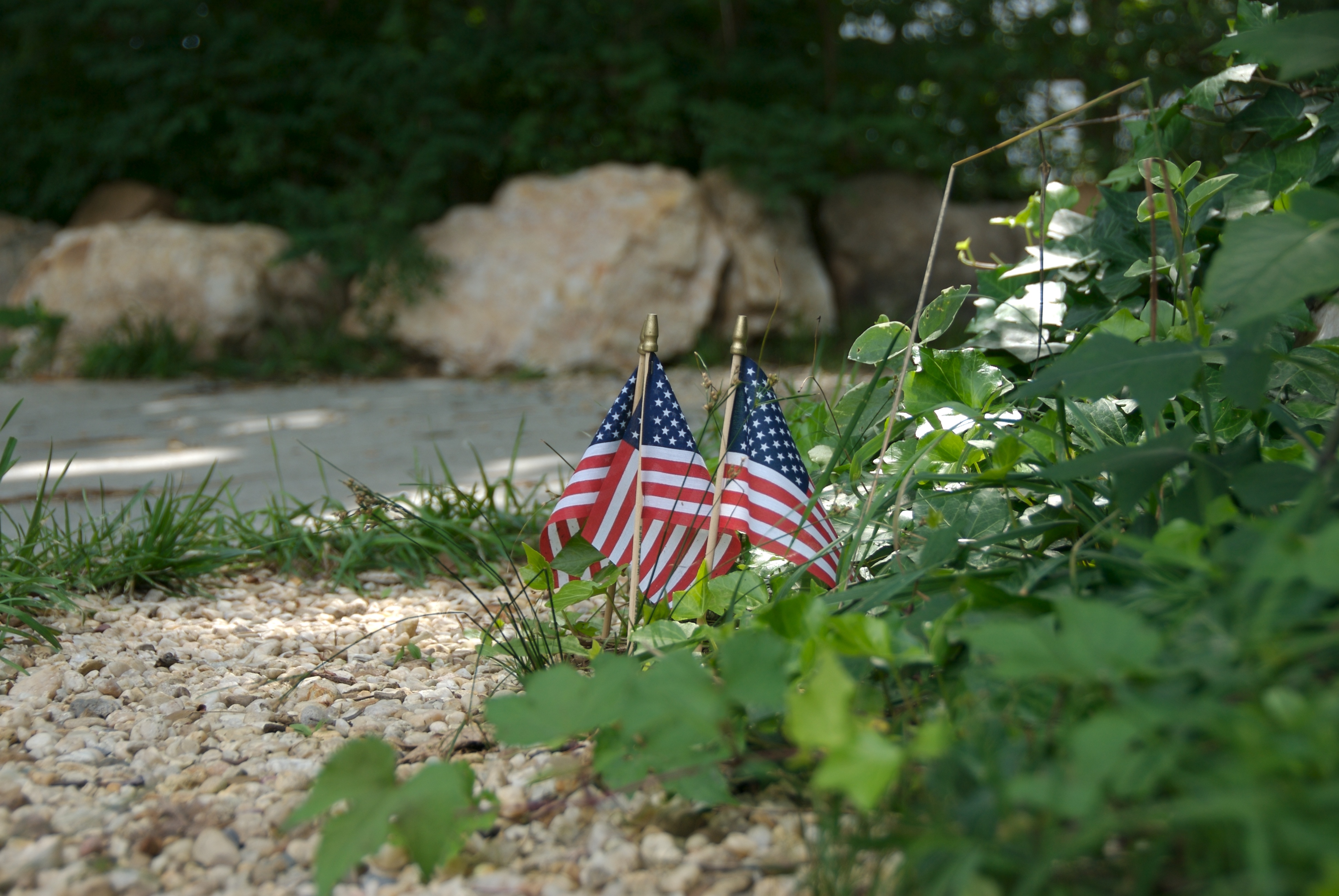 Happy Independence Day! However, on July 3, 1776, John Adams wrote to his wife Abigail: "The Second Day of July 1776, will be the most memorable Epocha in the History of America. I am apt […]
Read More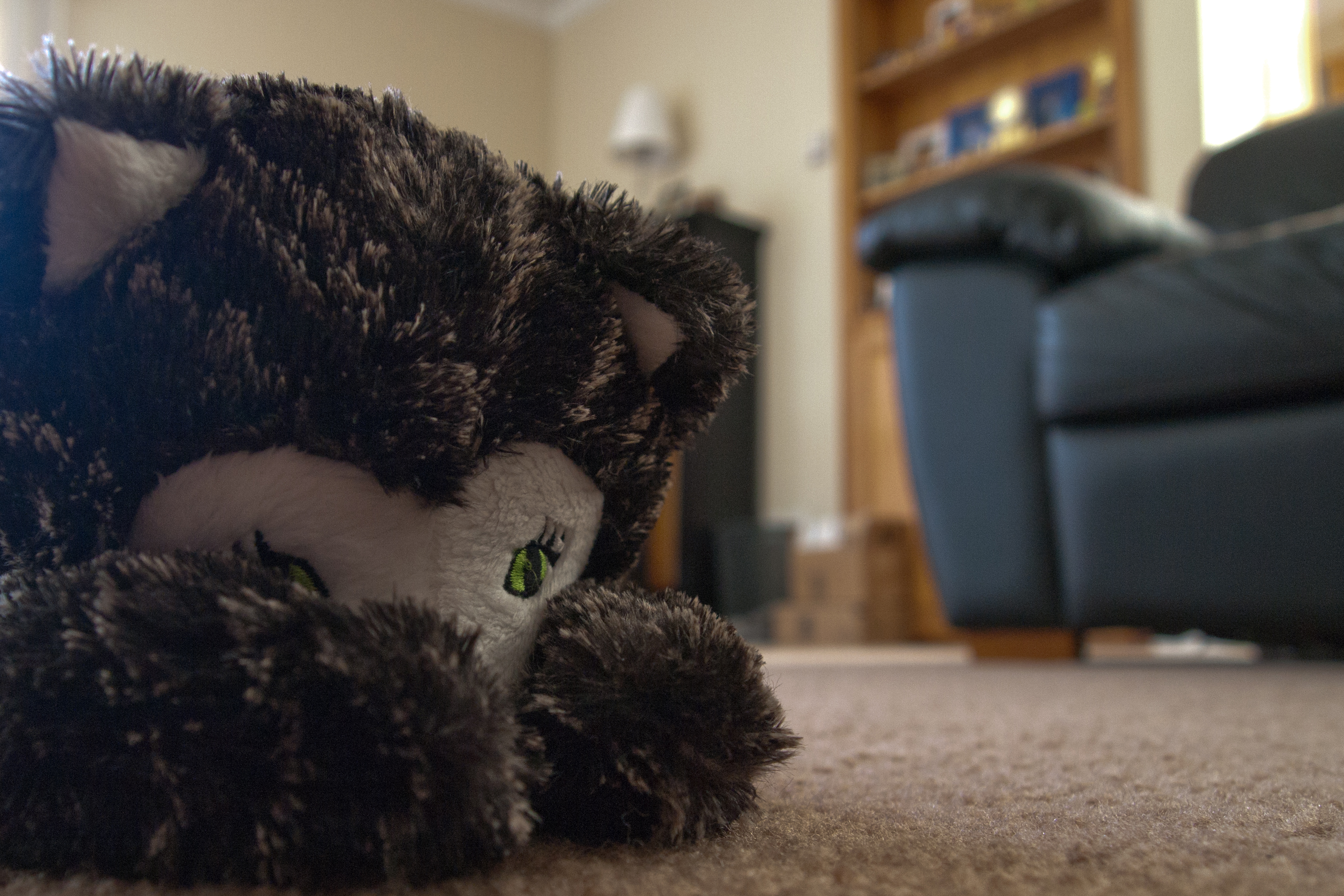 In late April I purchased the Olympus PEN E-P2 micro four-thirds digital camera. I'm ready to start posting photos after resolving problems with a defective kit lens.
Read More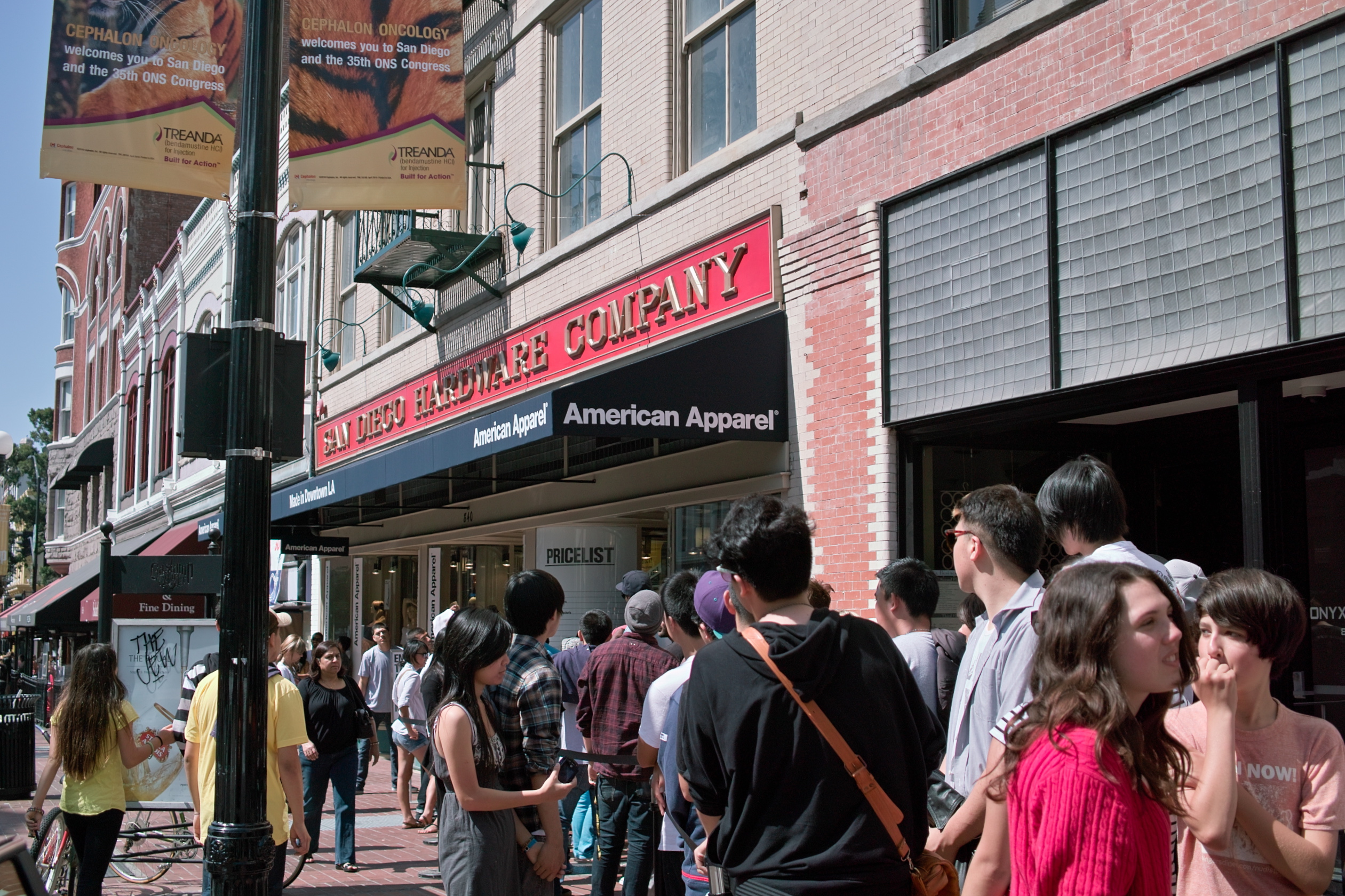 Apple has got nothing on American Apparel. The line for the rummage sale in San Diego on May 8, 2010, made an Apple new product launch line seem tiny indeed. Both companies have strong brands—and […]
Read More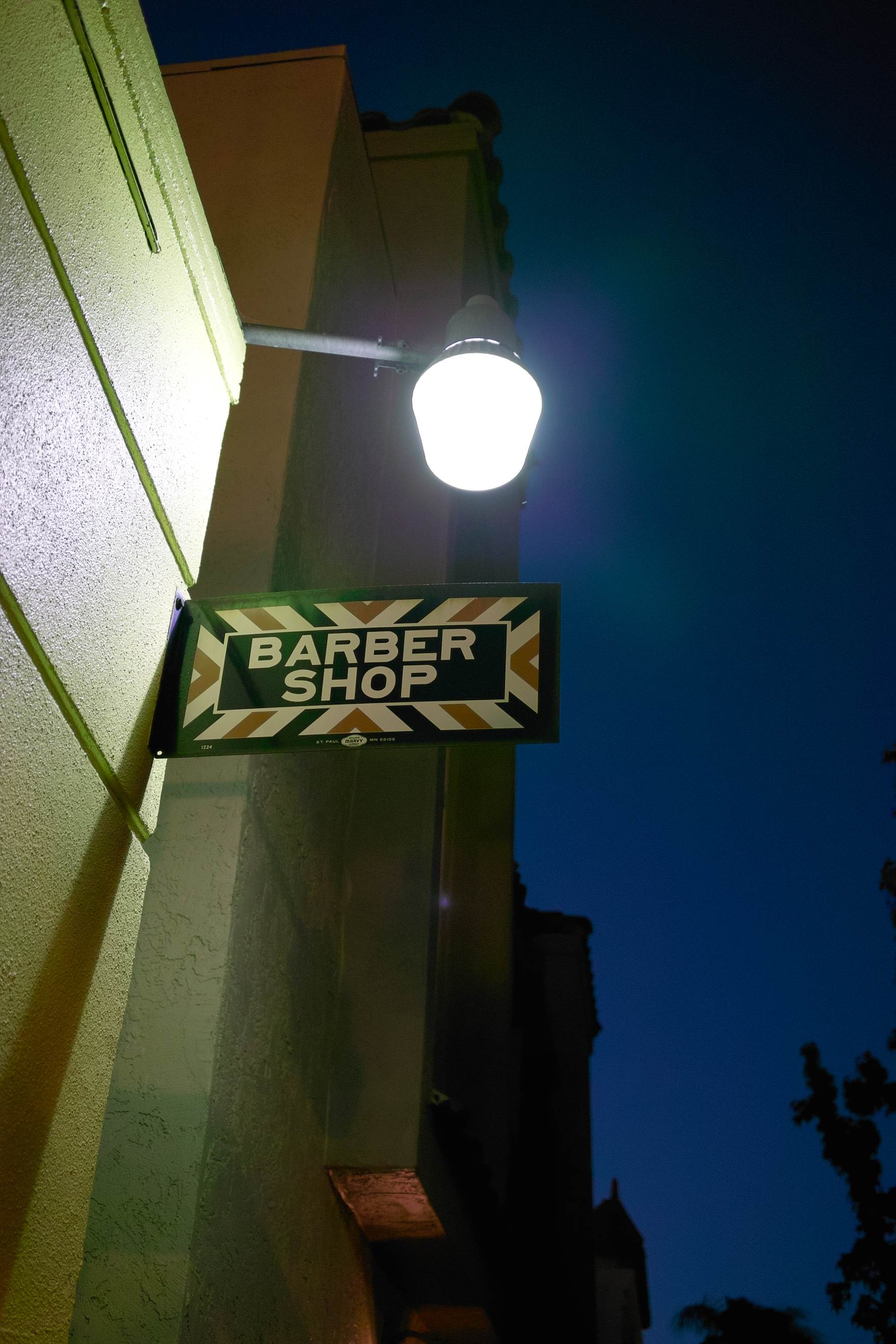 Last night, while my wife and I walked in the neighborhood, I snapped a picture of the sign over the Barber of Seville shop. The barber there has cut hair for 50 years—30 in the […]
Read More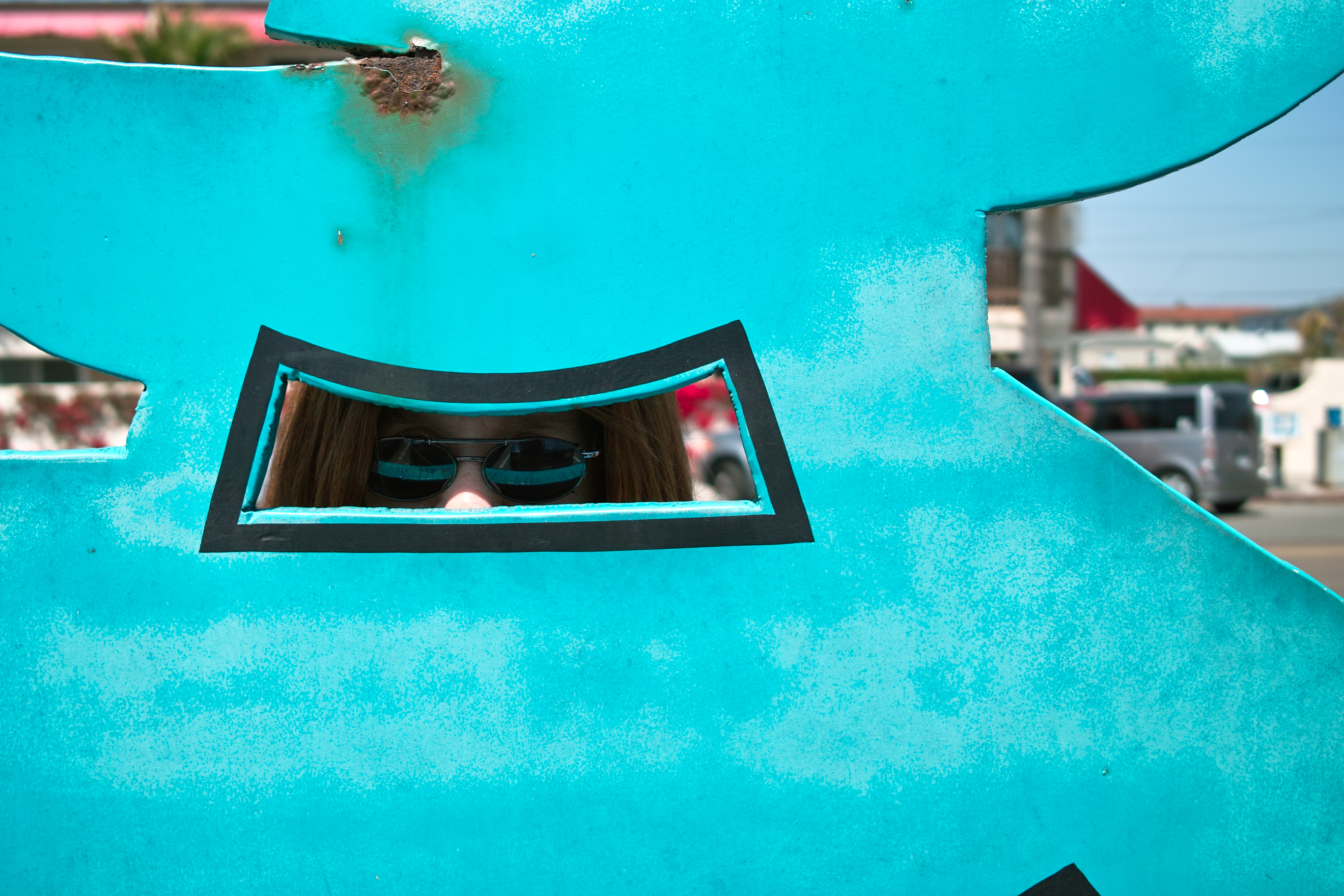 My wife and I went to San Diego's Ocean Beach earlier today. Hey, it was sunny here in Southern California and good day to use my new Sigma DP2s. The camera captures rich detail and […]
Read More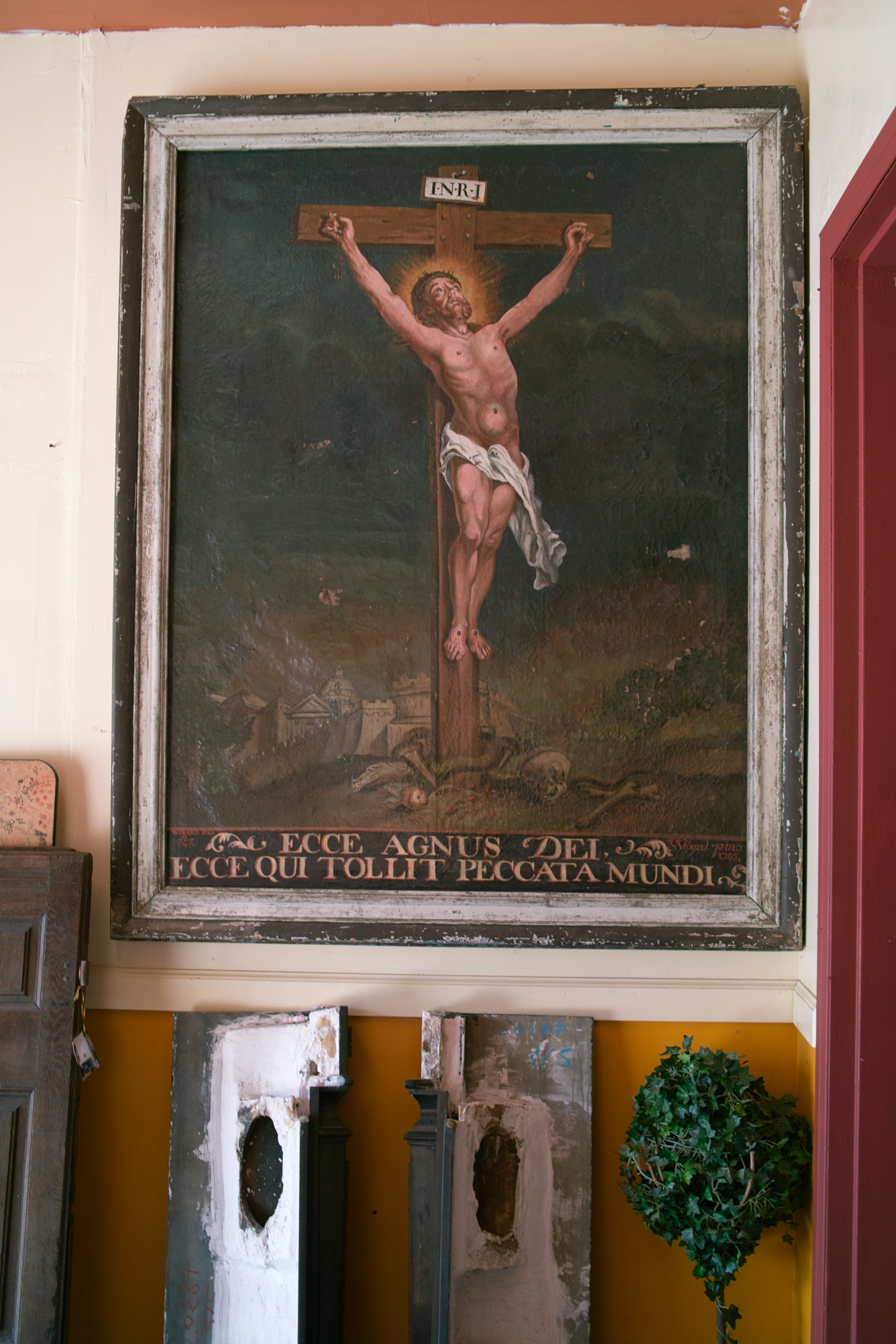 Yesterday, I sat around a photography studio for about three hours, while my daughter had portfolio pics taken. This painting of Jesus Christ's crucifixion intrigued me, in part because of the surroundings. I actually don't […]
Read More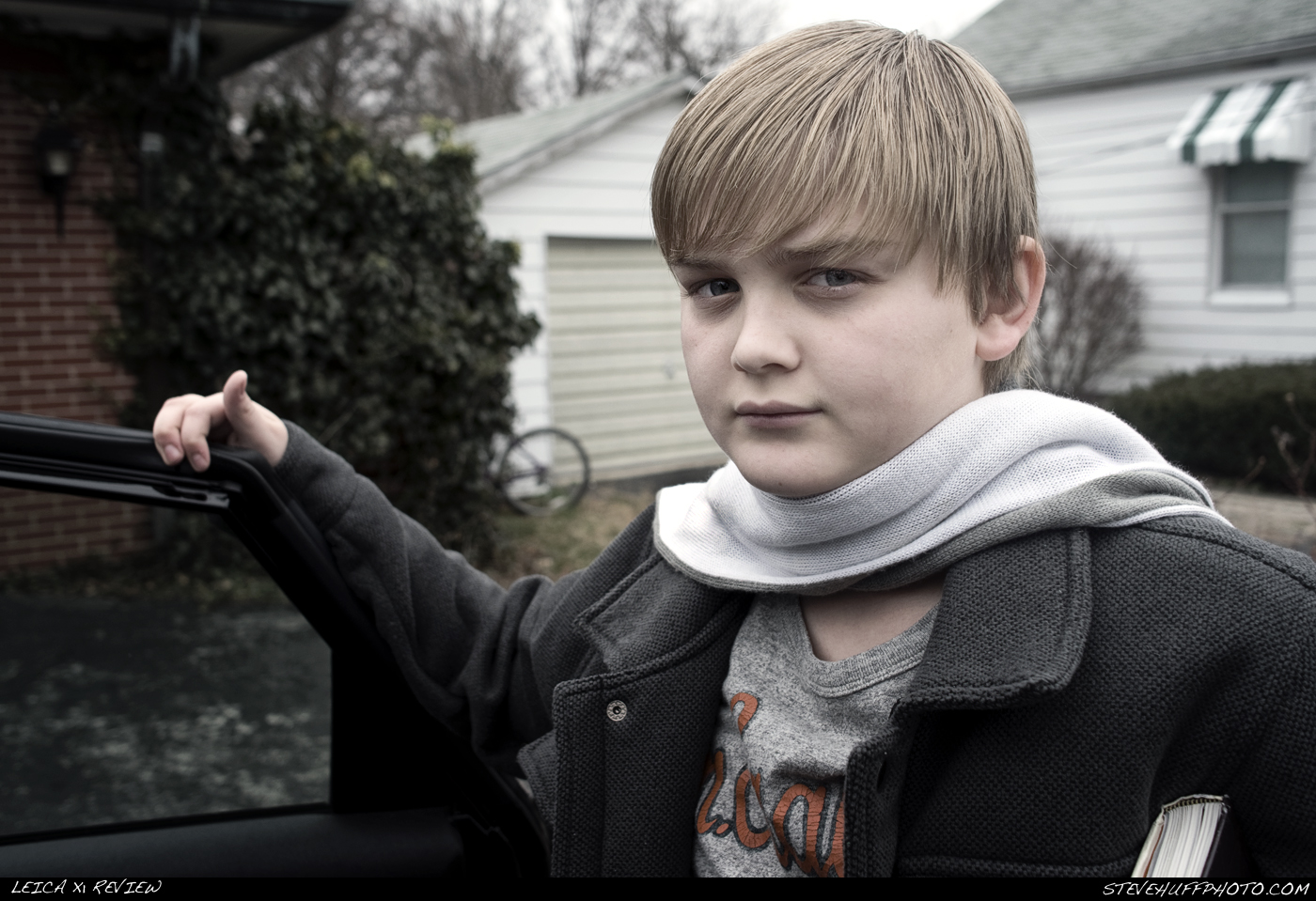 Read More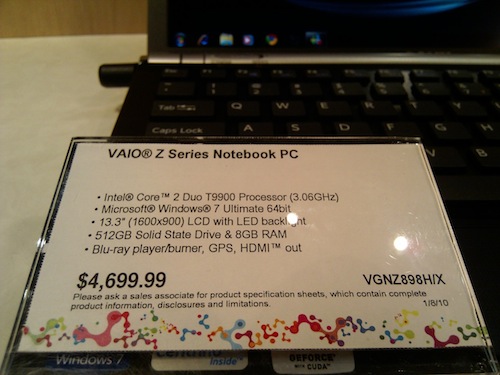 Whoa, this Sony notebook makes overpriced Mac laptops seem like a bargain.
Read More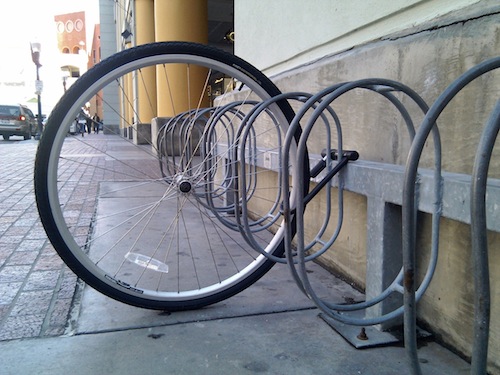 Misplaced lock; spotted outside Horton Plaza, San Diego. Photo taken and uploaded from Google Nexus One smartphone.
Read More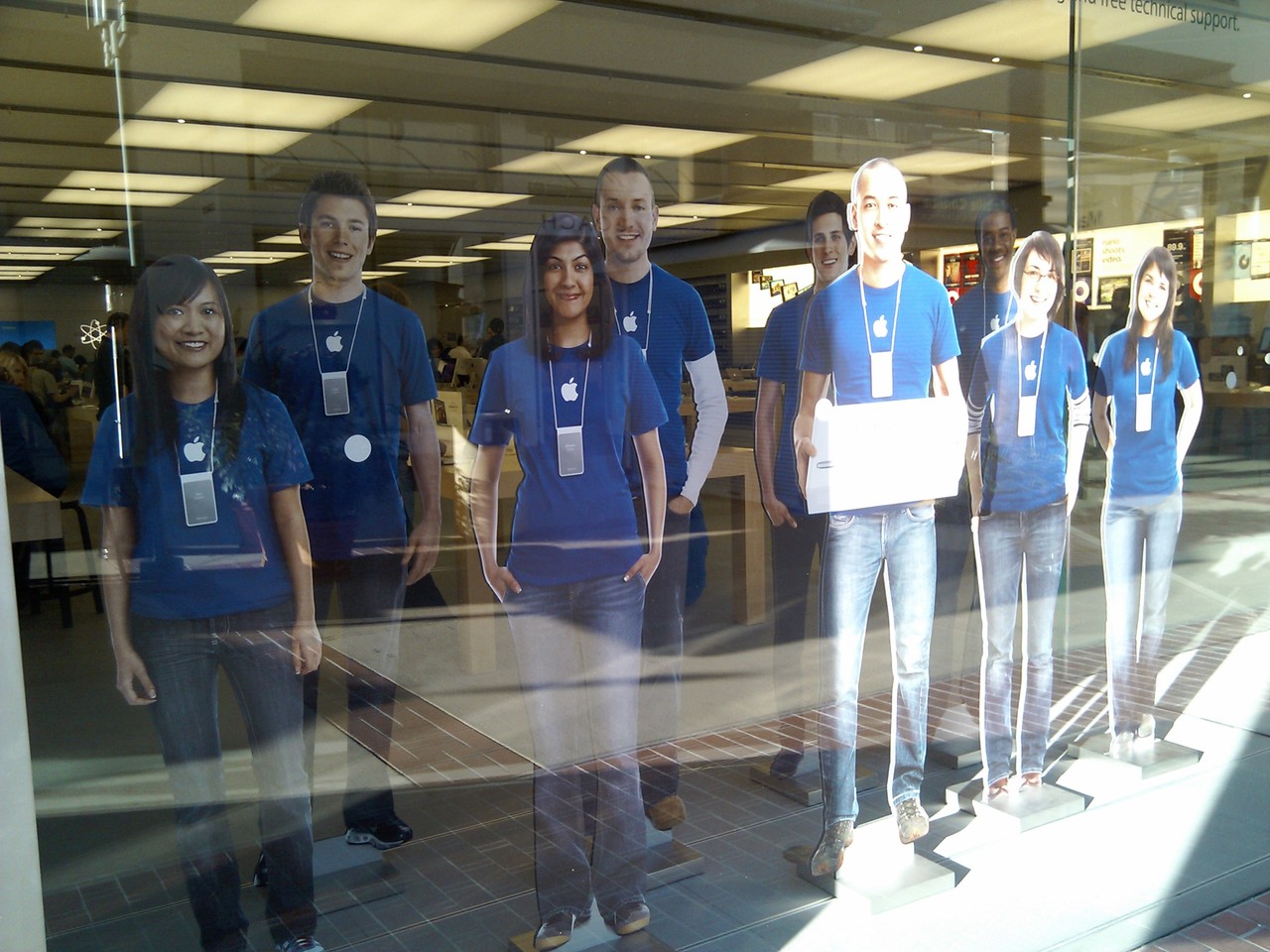 Yesterday, I stopped by the Apple Store at Fashion Valley Mall in San Diego. From there I tweeted: "WTH Apple Store Mission Valley; more employees than customers—at least 25 in blue shirts." I snapped this […]