Read More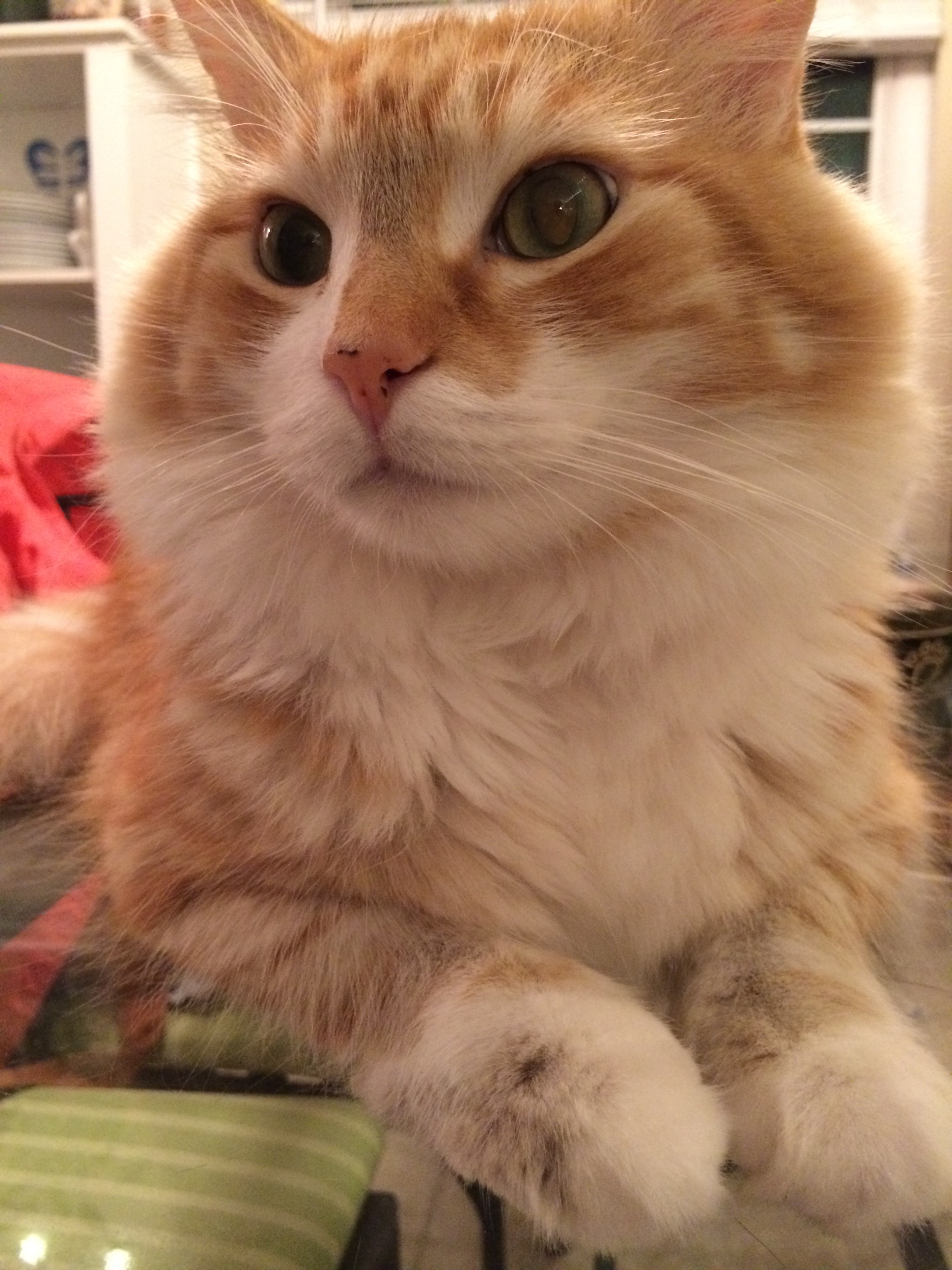 A rare close-up of Neko. Shot with iPhone 5s on Dec. 6, 2013. Vitals: f/2,2, ISO 400, 1/15 sec, 4.12mm.
Read More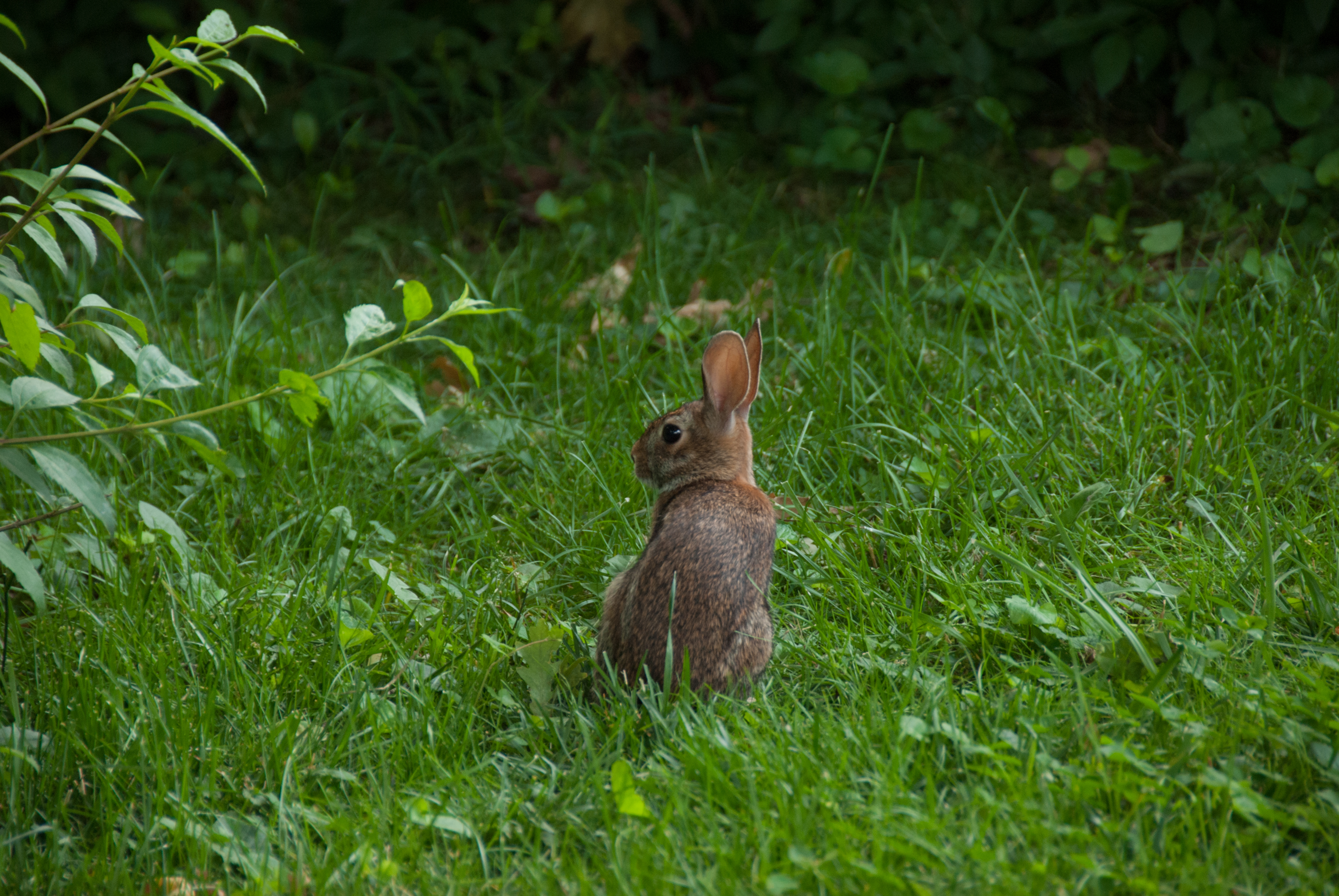 Four days after I buried poor little Bubba baby bunny in our backyard, another appeared. The rabbit would be the second sighted and photographed in June 2006—this one on the 8th and the other the 25th; perhaps they were one and the same.
There was something poignant about the bunny's appearance, and, coincidentally or not, he cross the grass across Bubba's grave. Last month, I discovered the portrait, one of a half-dozen, stored on a decade-old DVD backup. I captured the moment using Nikon D200. Vitals: f/5.6, ISO 400, 1/40 sec, 200mm. 
Read More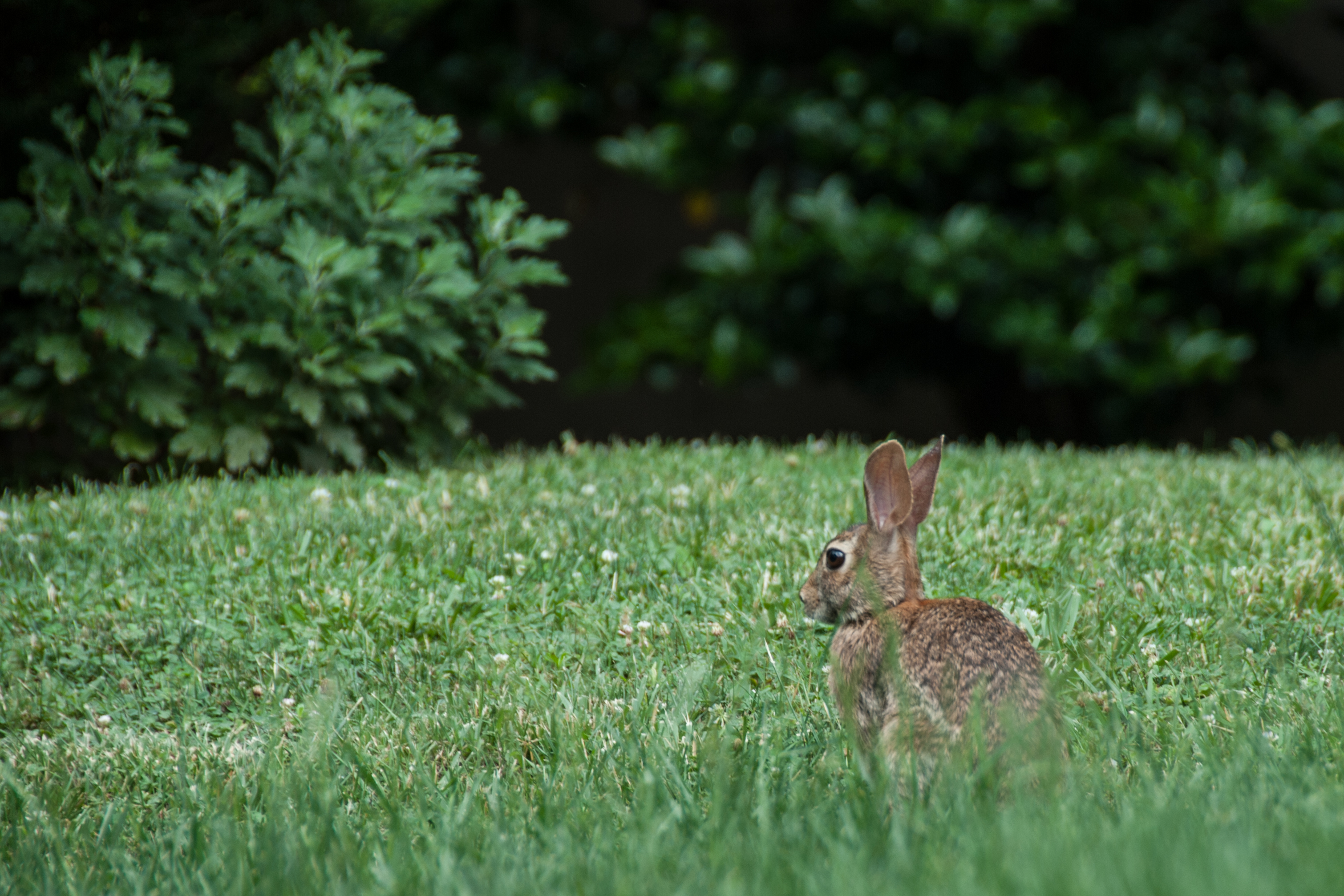 This past week I made a discovery while checking decade-old back-up DVDs: Not all the 2005-06 wild bunny photos shot in my Kensington, Md. backyard are lost. It's an incomplete set, and the best images are still missing; presumed gone forever.
On the afternoon of June 10, 2005, I stepped out onto the deck overlooking the backyard and spotted a young rabbit in the grass. I fetched the Nikon D70 mounted with Nikkor 70mm-300mm lens and started shooting. I worked my way down the stairs onto the grass and slowly approached the rabbit, closing quite the distance before it cautiously moved away. 
Read More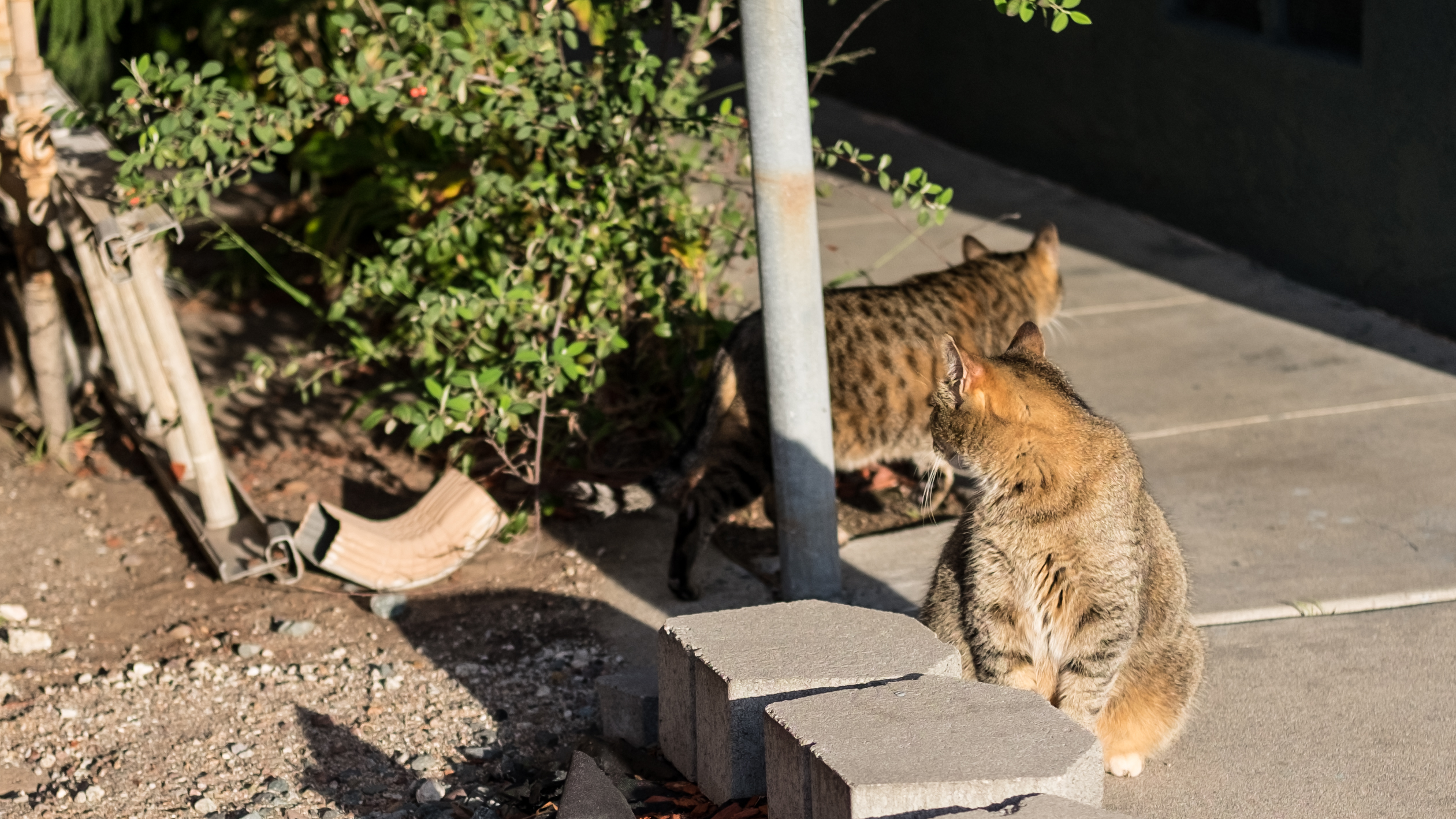 I spotted three cats on North Ave. here in University Heights on the same block in two different yards. None was friendly, and one hissed when I approached but held its ground. The featured image is the twain that I disturbed. As I walked down the sidewalk, the one in the foreground caught my eye. I captured a couple shots and moved in closer for better composition. That startled the other out of the bushes to the left; I hadn't seen it.
Last night, I snapped some street shots at dusk, and used the Fuji X-T1's dedicated light Sensitivity dial to switch down from auto-ISO 6400 to 200. It's a dual dial: Sensitivity top and Drive below. In near darkness, while moving one I nudged the other—from single-frame (S) to low-speed burst (CL). That setting error let me capture a sequence as the other cat exited. Lucky. 
Read More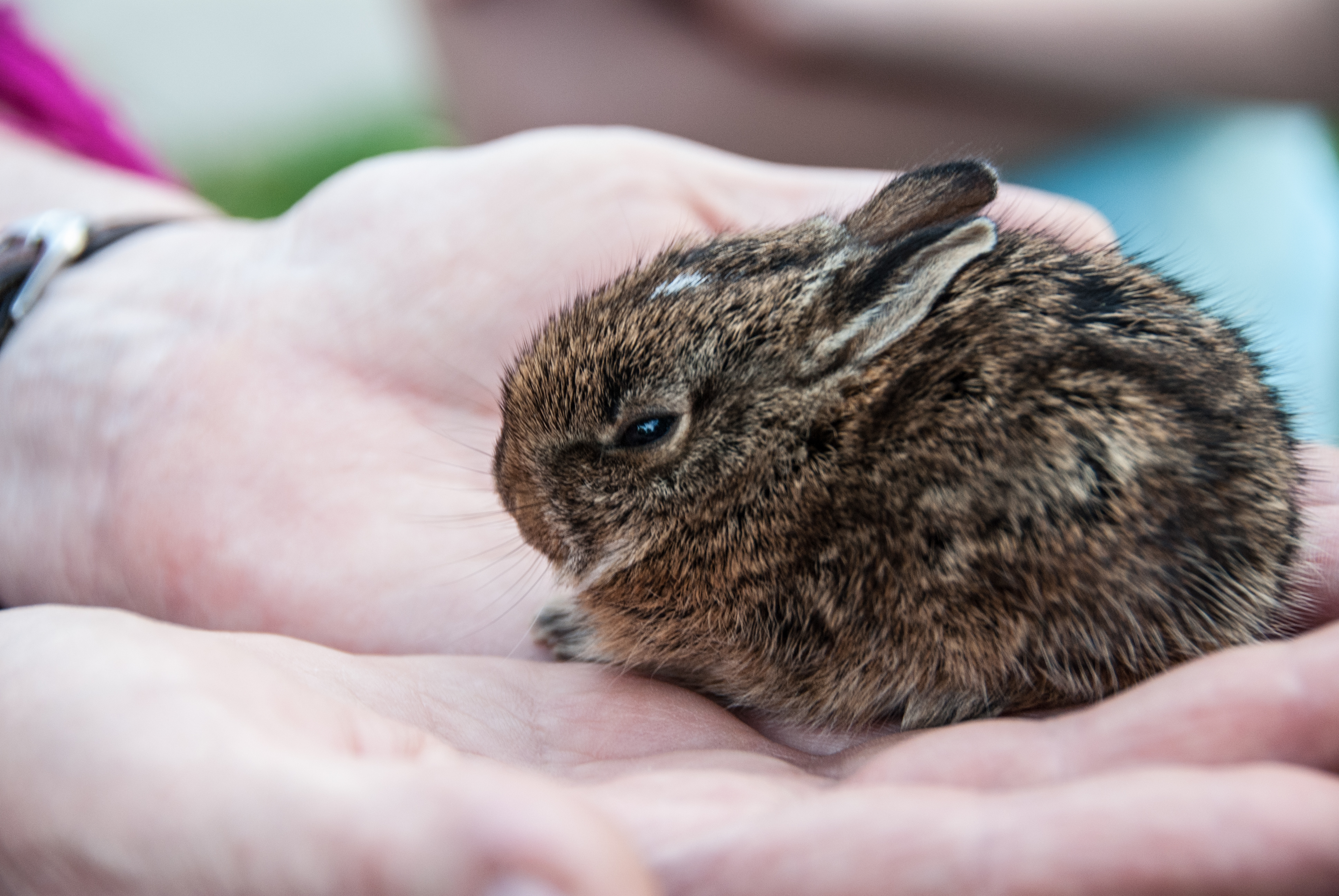 Ten weeks ago I revisted the sad story of Bubba—baby bunny who died less than 24 hours in our care. He came to us on June 3, 2006, quite unexpectedly. A cat brought the furball home to his owners, who sought someone to take over responsibility. My daughter, wife, and I did but too briefly. Infection from bite or scratch doomed the little duffer. For years, I had but the two photos of Bubba that accompanied the original post. Today I discovered the others.
Earlier this month, I bought a LaCie Rugged Mini 4TB external drive. While I often store valuables in the cloud, I have nearly 20 years of photos and other files spread out on smaller discs and dozens of DVDs going back to 2000; all will consolidate on the large-capacity drive. I spent today searching the old discs, where I found some gems, including the Bubba NEF RAW originals shot with the Nikon D200. 
Read More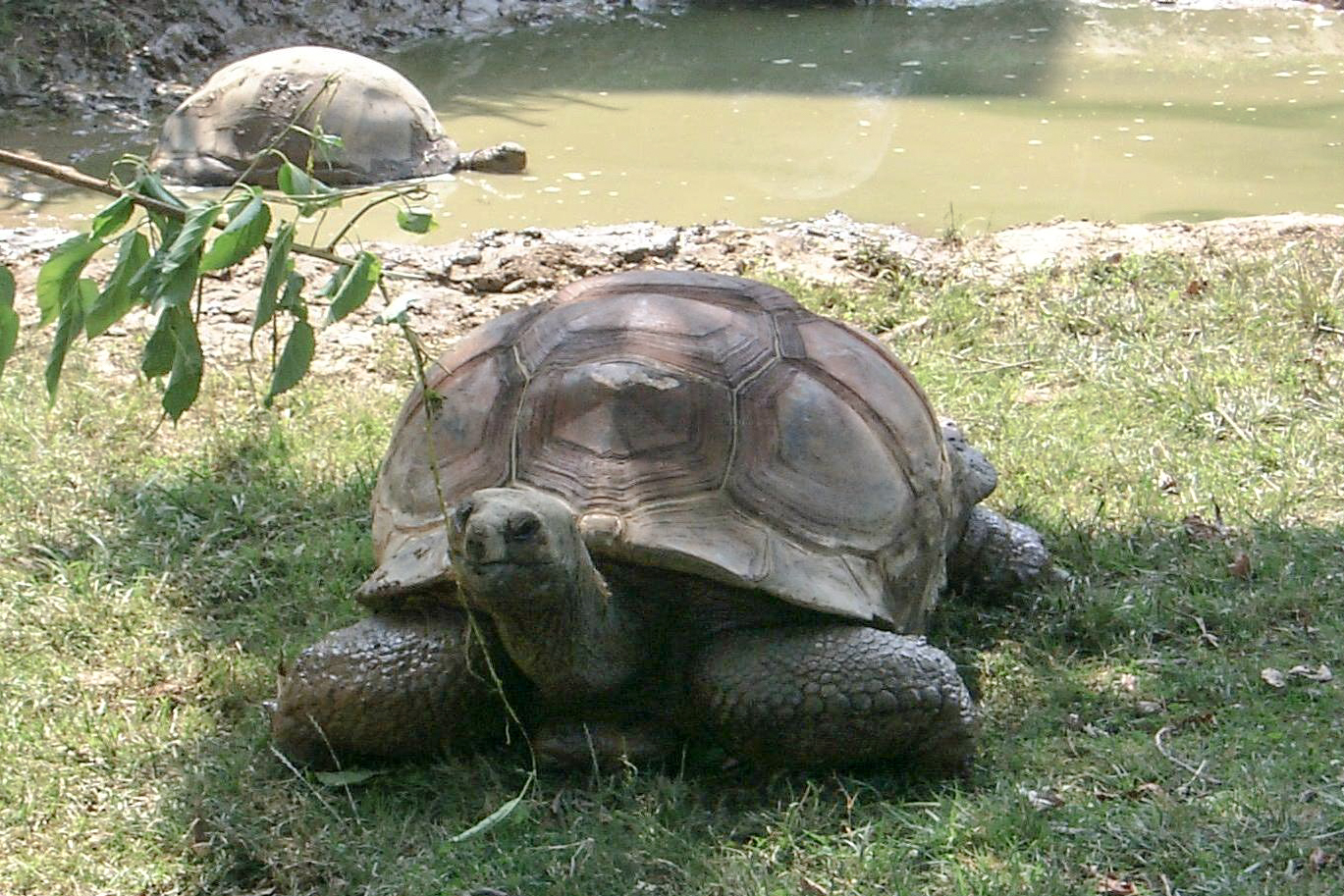 The tortoise theme continues for a second day, but with an oldie. I don't recall shooting the photo (but surely did) on June 27, 1999. I have absolutely no idea what early digital compact I […]
Read More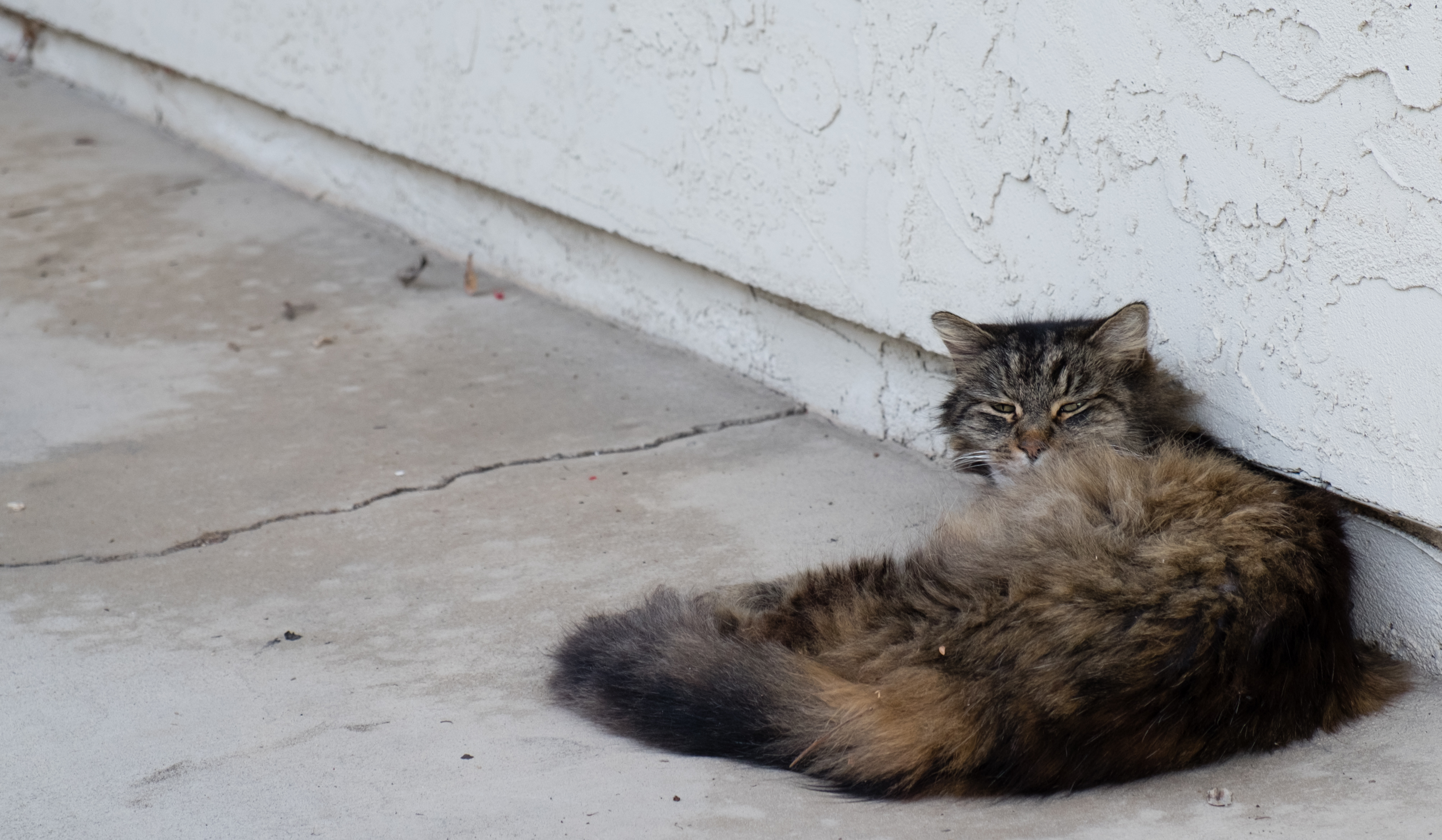 Among our neighborhood cats is Fess, who carries kind of an angry expression, although being quite friendly. He's a slow, mature mover, and you don't see many of them round here because of the double-C […]
Read More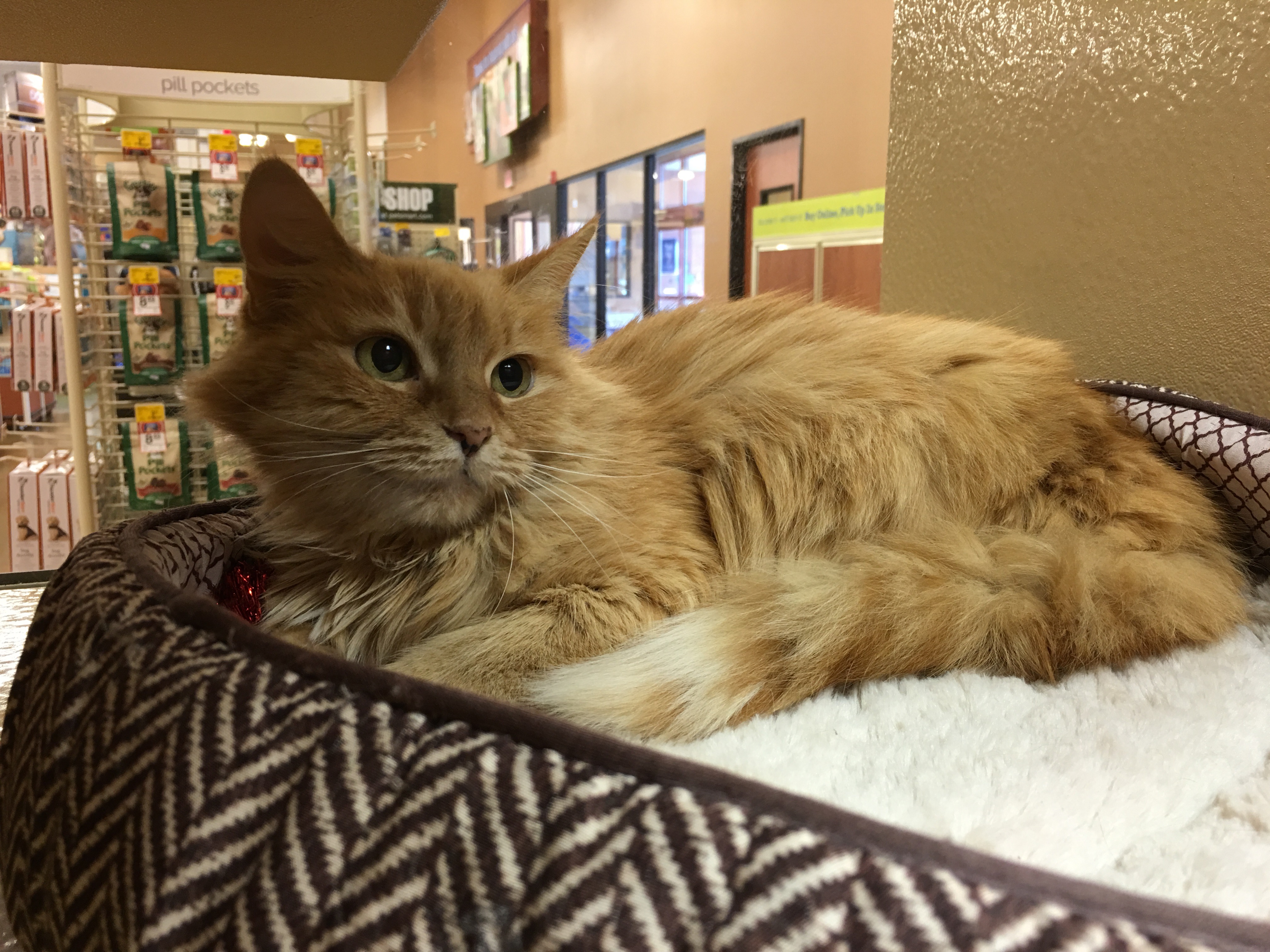 About a week ago, I moseyed into the Mission Valley PetSmart wanting some supplies and stopped to look at the cats up for adoption. We have two, Cali and Neko, and don't need another; I meant to briefly window shop only. But the story of one beastie just ruptured my heart. According to her info card, she had been in a shelter for a year. A year! What could possibly be wrong with the little furball that no one would want her?
The woman tending the cats couldn't answer. She fetched the kitty, which she named Lulu, from a Long Beach shelter, that could keep the kitty no longer. The adoption outfit working out of this PetSmart, and two others in the San Diego area, often rescues rescues (that's not a type but verb and noun). Meaning: Adoptable animals that might otherwise be put down. 
Read More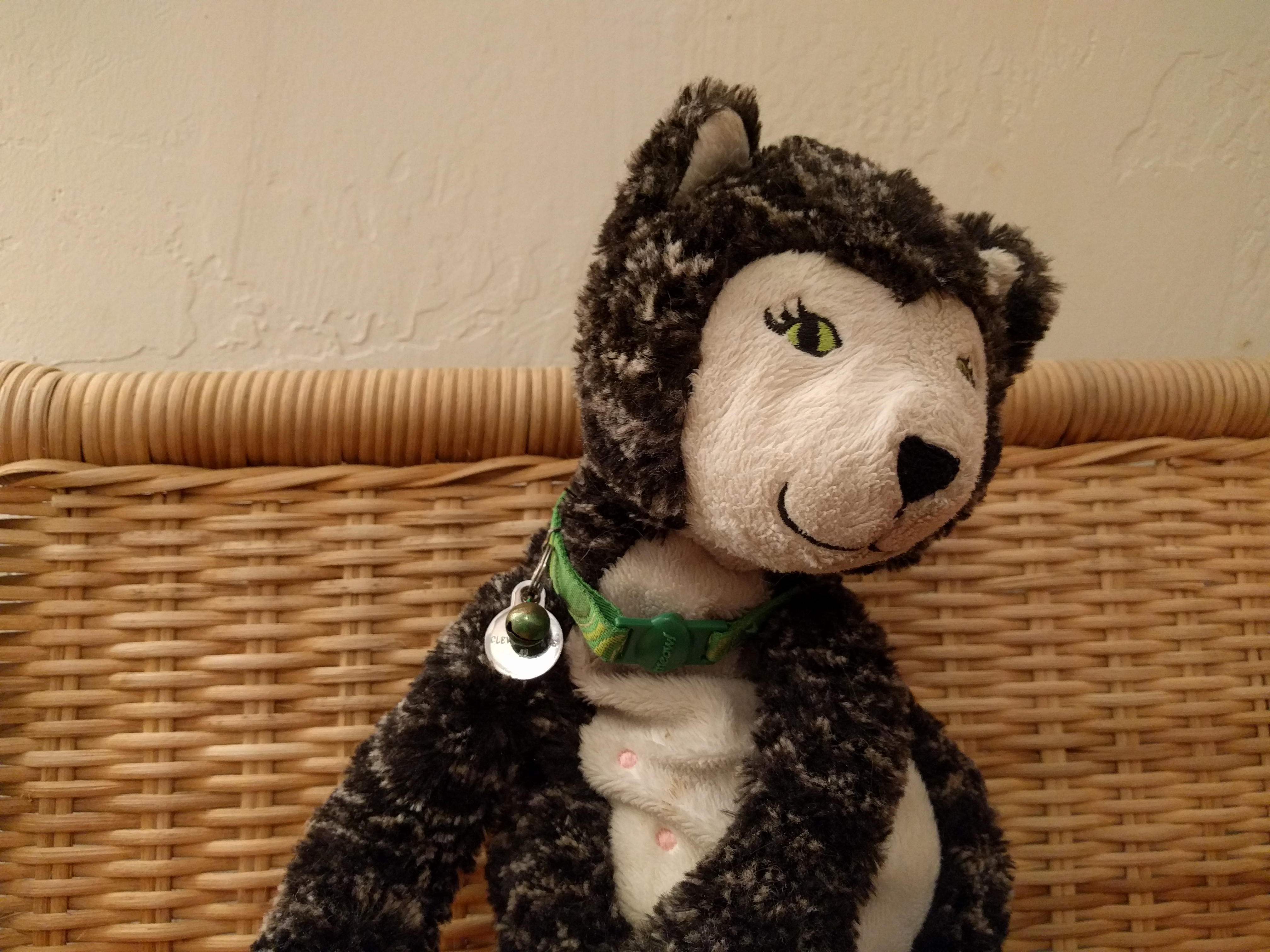 Four years ago today we lost Kuma, our Maine Coon. He lived a short, full life over 18 months—from near-death abandonment; to adoption; to surgery removing nearly two-dozen hair ties; to being hit by a car; to roaming the neighborhood as the friendly but dominant male cat.
We don't know what happened to our boy, although coyote kill is likeliest explanation. I hadn't considered the risk, but there is a canyon close by and the females breed this time of year and come out looking to feed. So accustomed to dogs, an indoor/outdoor California cat wouldn't necessarily perceive danger. On Jan. 31, 2012, city workers clearing brush in a canyon found Kuma's collar, which IKEA cat has worn since.
Read More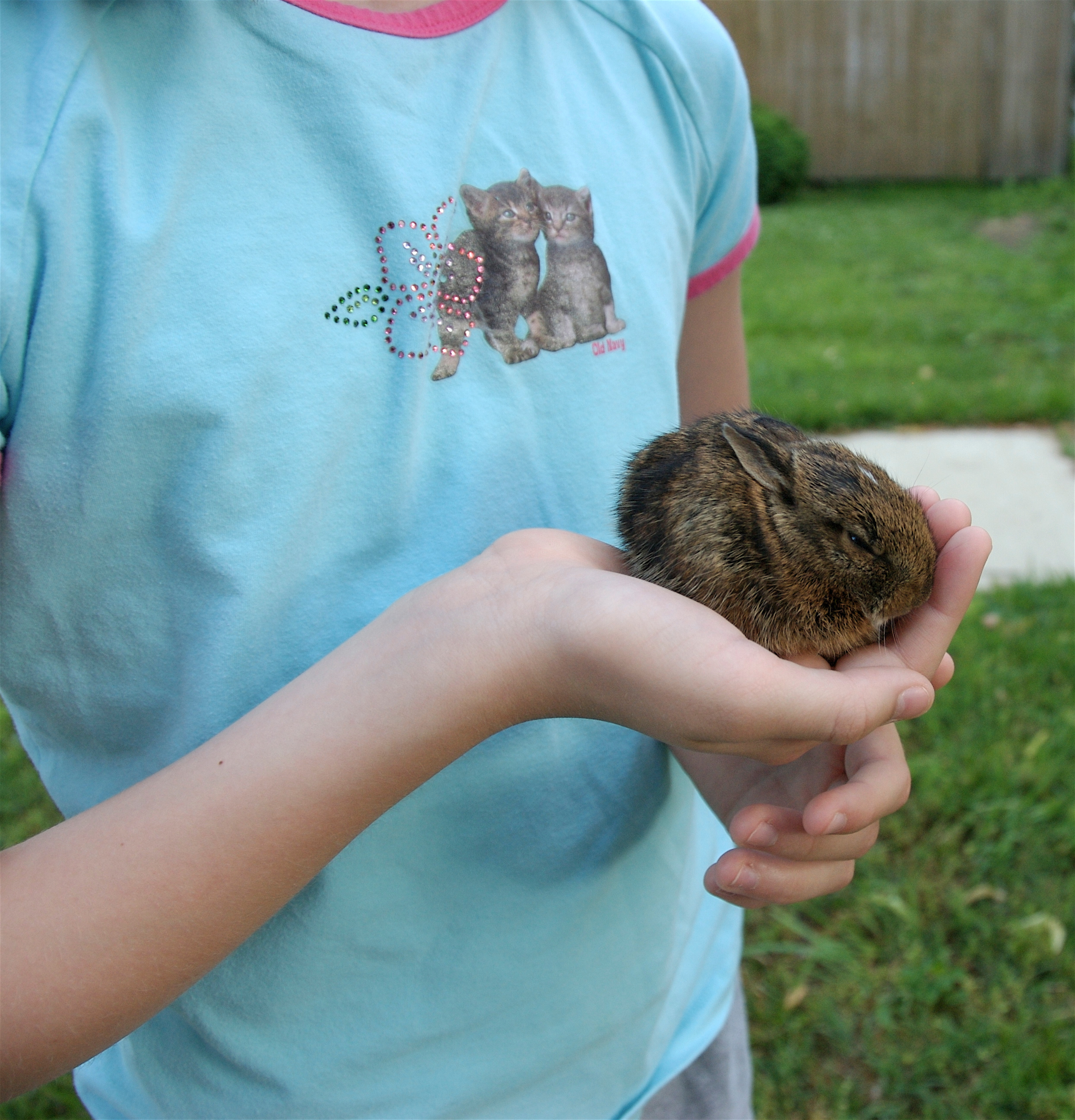 When I started Flickr a Day one year ago, I envisioned a photographic storytelling project, That was 2015. For 2016, I shift storytelling to broader venues but can't promise daily delivery. Our first installment time travels 10 years to June 2006, when our family inherited lost baby bunny Bubba.
While walking our Kensington, Md. neighborhood on the evening of the third, we came across a couple clasping a tiny rabbit; their cat caught the bunny a day earlier. They desperately sought someone to care for the animal. As house-rabbit owners, we obliged, with the intention of taking Bubba to a wildlife rescue center the next day. He didn't live long enough to be rescued, 
Read More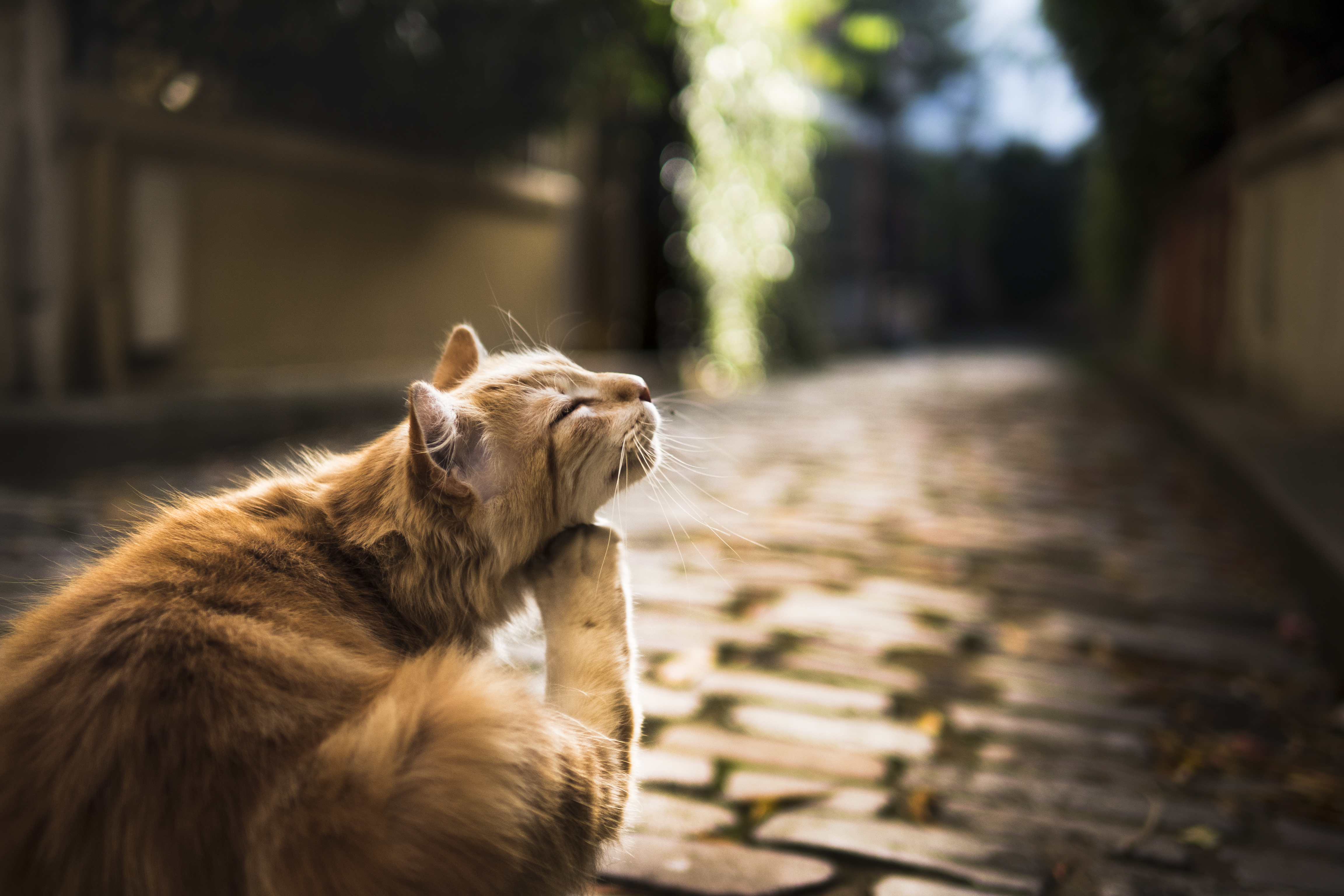 My favorite photo of the 365 is Day 38 "Master of Venice" by Alexis Bross. Cats are such an Internet stereotype how could I not conclude the series with another—conceding that Flickr a Day has too many. Additional Days: 51, 143, 201, 220, and 302.
In choosing the feline that would end the series, I favored habitat shots and ignored facial closeups or handsome subjects. None of the finalists is ugly, per se, but only the last two do I find to be attractive. I never imagined seeing more cat photos than I could possible tolerate, until selecting our winner.
Read More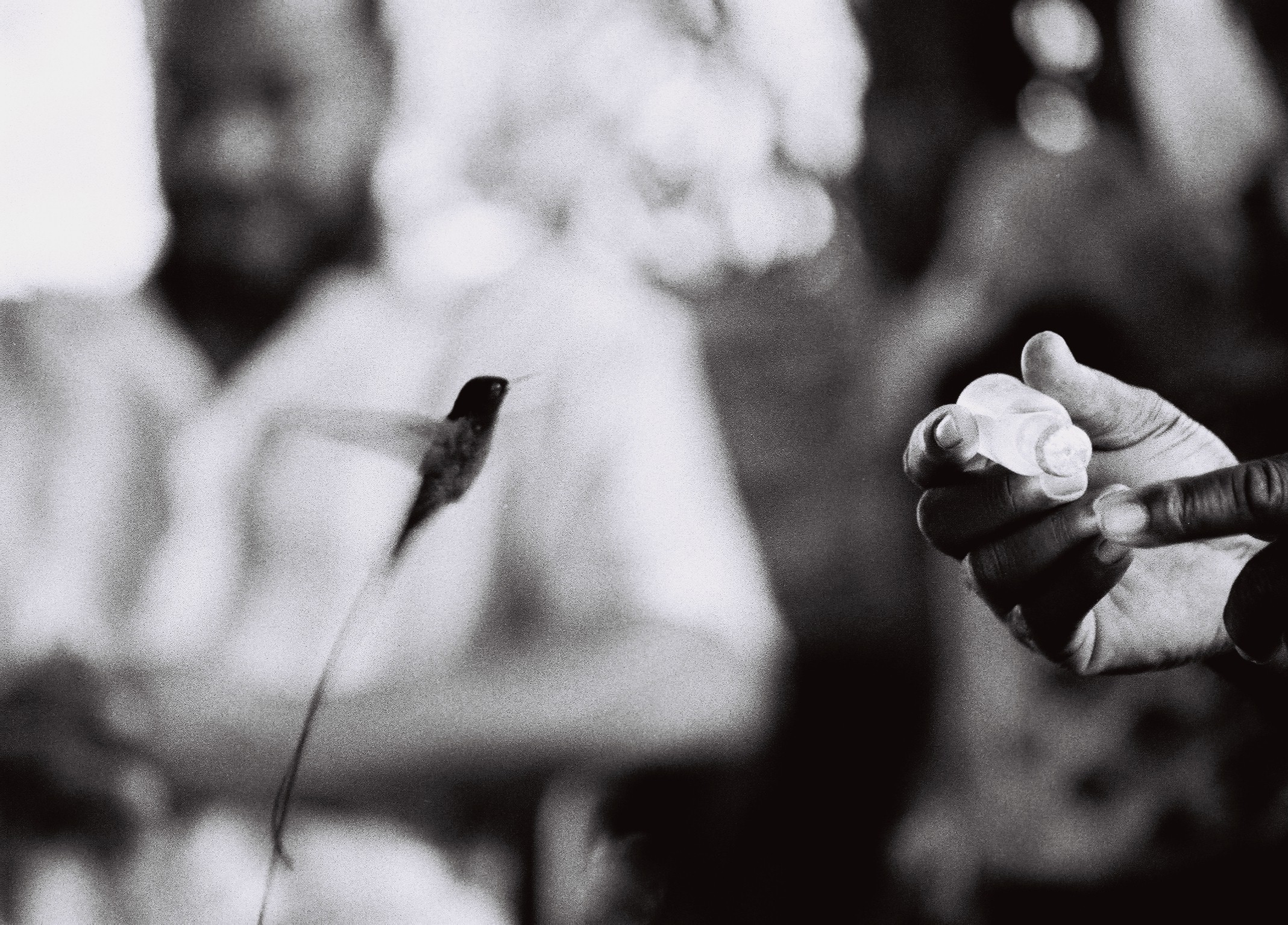 Third black & white in a row, unplanned, brings back film. Leonidas Konstantinidis shot self-titled "Flying for food" on July 16, 2008, using Minolta Dynax 9, and he scanned to digital. Vitals are not available. I picked […]